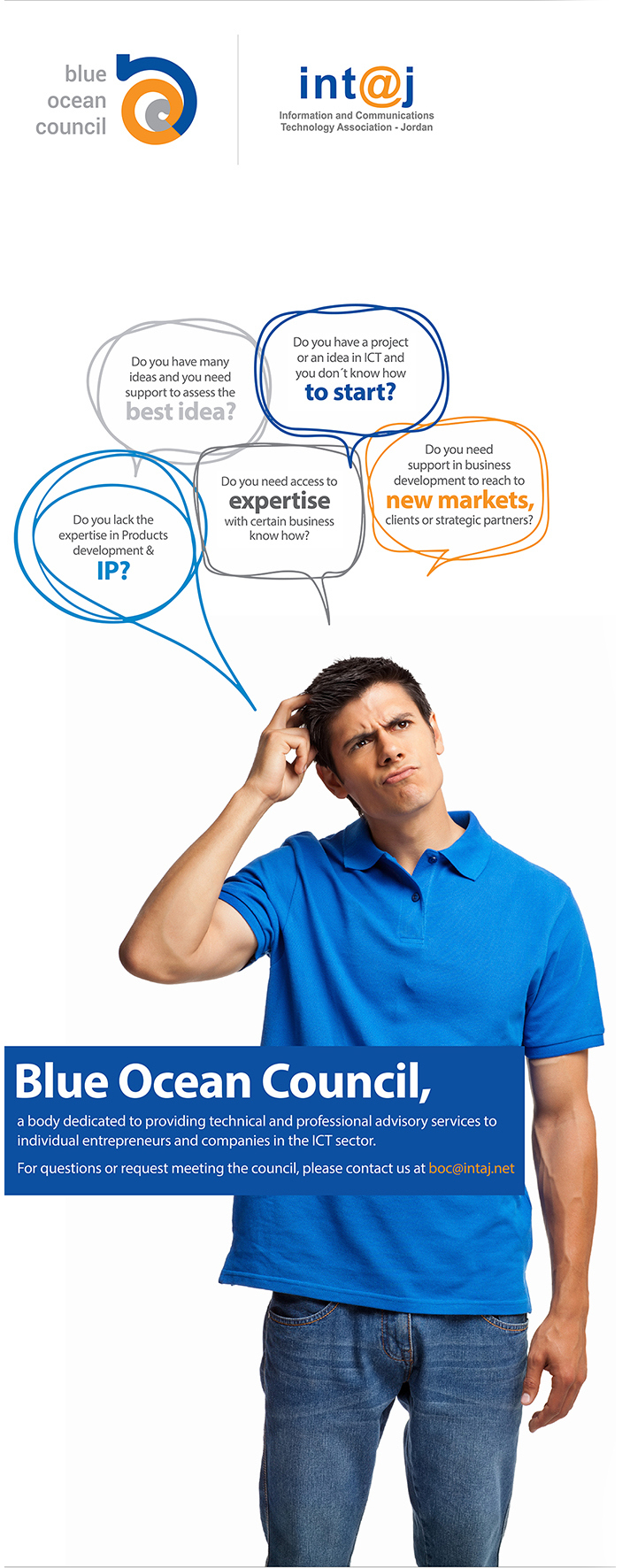 "Blue Ocean Council":
The "Blue Ocean Council" (BOC) is a body dedicated to providing technical & professional advisory services to individual entrepreneurs & companies in the ICT sector aiming at the development and management of new intellectual property & competitive ICT products/ services, through ensuring its originality, exportability, scalability, and innovation to help develop new brands, applications or services that will grow related company and our sector contribution to the economy, as well as opening channels for financial & commercial support.
"Blue Ocean Council" Objectives:
Become the initial ICT business advisory for entrepreneurs. Become the expert reference for existing companies in need of advice to enhance their product competitiveness to enable growth.
Support assessing potential IP, and direct focus on cutting edge solutions in specialized areas and emerging industries.
Support in building knowhow and expertise in areas of general weakness in the ICT sector, and share new trends with various audiences to encourage related implementations.
Support enabling well-structured corporate ready for investments and growth.
Build and enable access to large specialized networks of business experts and mentors in various areas.
Provide support services for startups in the following areas:
-IP Registration Guidance
-Product Development and Branding
-Export Readiness
-Business Linkages (Investors, Financing)
-General Business Guidance (Registration, Laws, and Regulations)
Please use BOC@intaj.net for questions & to request meeting the BOC Council.