int@j delighted to invite your good self and the concerned team at your esteemed organization to participate in the "Jordan Innovation, Tech & Entrepreneurship in Dubai – JOITED" Forum during 'Expo 2020 Dubai" organized by The ICT Association of Jordan – int@j & StartupsJo Council in partnership with the Jordanian Ministries of Digital Economy & Entrepreneurship and Investment, and Jordan Business Council in Dubai.
Date & Time: 21st of February, 2022 – 10:00 AM – 5:00 PM
Location: Expo 2020 Dubai, Dubai, UAE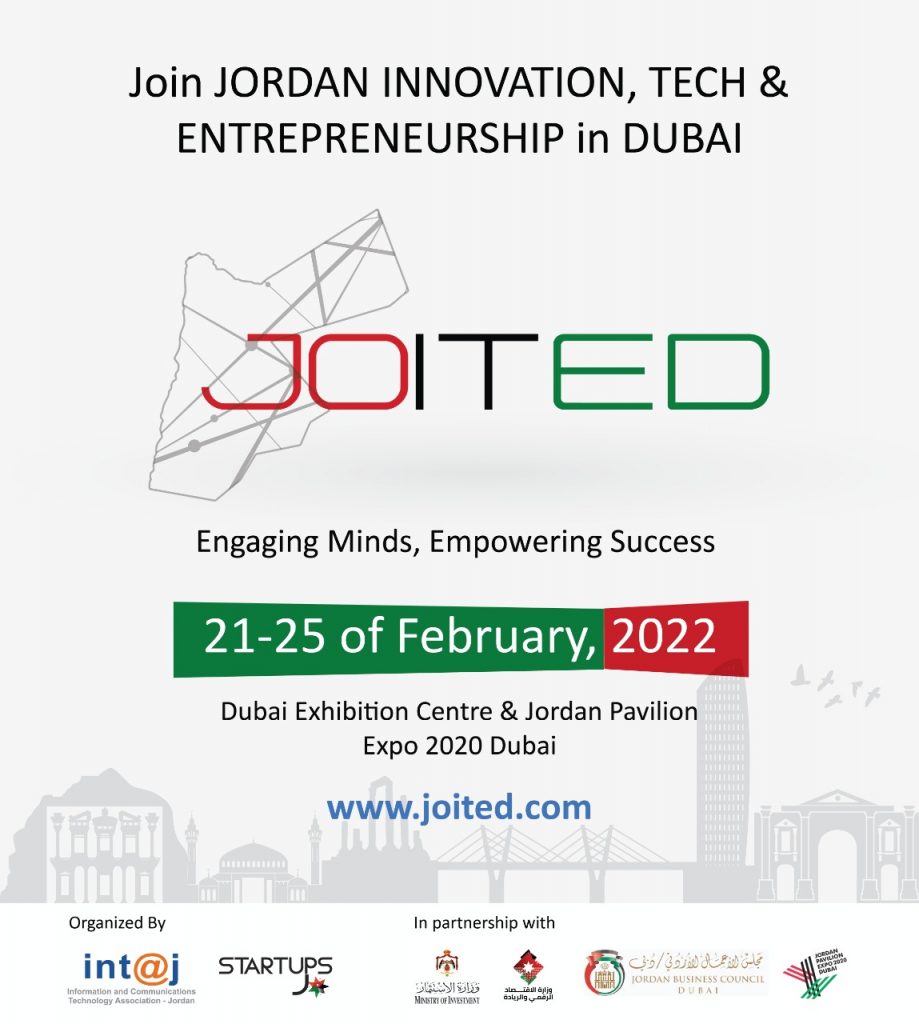 JOITED Forum will be a great opportunity for participants to learn more about the Jordanian ICT and Entrepreneurship Sector as well as a networking platform between company and startup leaders and entrepreneurs coming from Jordan and others from UAE, the region, and the rest of the world participating in Expo 2020 Dubai
In addition to the Forum, your good self and those whom you nominate are also invited to visit "JOITED Expo" which will be at the Jordanian Pavilion from 22nd till 25th of February 2022, whereby a number of Jordanian companies and startups will be exhibiting their solutions/products and innovations, and this will be an opportunity to meet with them which may lead to potential collaboration.
Your good self and those whom you nominate to participate may register through the following link:
https://www.joited.com taking into consideration that admission passes are complimentary.
For more information about JOITED, please visit: https://www.joited.com/
Finally, in case you have any questions or further inquiries, please feel free to send an email to JOITED@intaj.net
Best regards,
JOITED Team