Middle East & North Africa Information Security Conference (MENA ISC) is the premier Cybersecurity Thought Leadership Conference in MENA region.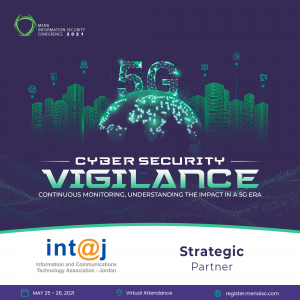 The conference was created by cybersecurity experts to encompass everything a cybersecurity professional would want to participate in and contribute to.
This is an invite-only event which had grown every year to over 45 of the top cybersecurity and ICT companies in the industry partnering to discuss various security challenges to business and digital transformation.
The MENA ISC 2021 Conference theme is ''Cyber Security Vigilance. Continuous Monitoring & Mitigation. Understanding the Impact in a 5G Era.'' and will be held virtually on the 25th and 26th of May, 2021.
Register now at www.menaisc.com and earn 16 CPE credits by enjoying over 40 technical workshops and 40 cybersecurity thought leadership keynote speeches.
more details about the agenda, speakers, previous conferences, can be found HERE