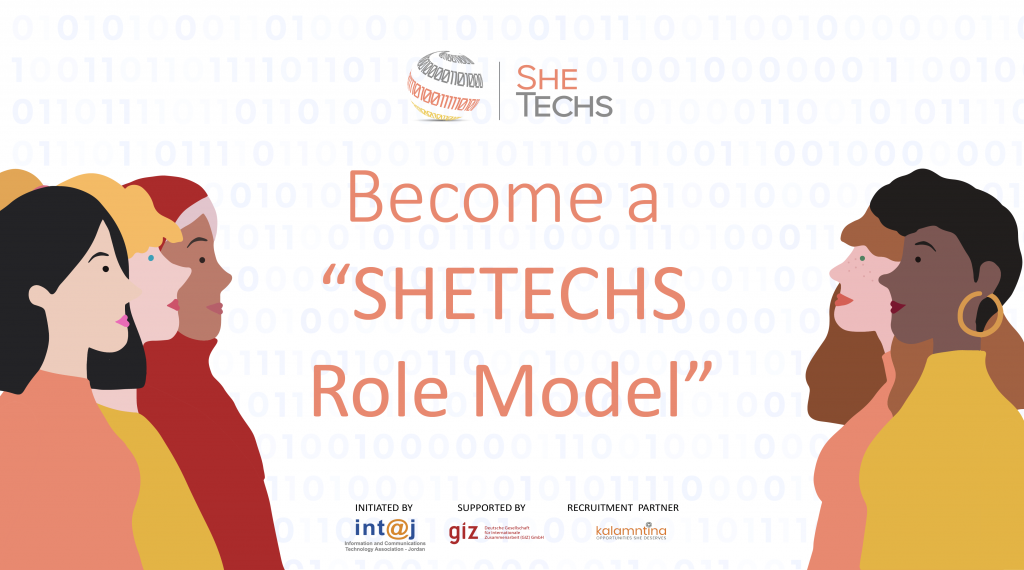 Since SHETECHS Initiative is aiming to identify and empower tech-females whether as leaders, employees, freelancers, and entrepreneurs, we're looking for inspirational women working in the ICT/ITES sector to express, share and explain their roles and achievements to motivate and assist other tech-female career seekers pursue their dreams.
If your organization is interested to be recognized and promoted as a gender-balanced advocate within SHETECHS Initiative, and employs tech females based on the below criteria, please encourage/nominate them to be part of SHETECHS Stars & Role Models Community to be featured as SHETECHS Role Models and shed light on their career path and achievements.
The criteria:
Tech-female who led OR participated in developing tech related project within an organization, an entrepreneur who founded/co-founded a startup, or operating alone as a freelancer.
Has been practicing coding, software engineering, and/or computer engineering for at least 2 years.
Possesses the will and ability to spread inspiration to other women and exchange her expertise and challenges about being female in the tech industry.
Possess a level of maturity and self-confidence to do the job as expected from her.
Possesses persuasion skills, to influence and motivate other tech females.
Possess the willingness to advocate for gender diversity balance.
This form will be closed by the end of Tuesday 6th of October, 2020.