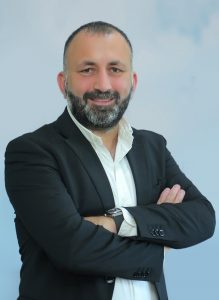 We are proud to announce the launch of HimayaTech, a dedicated startup incubator focused on the Cyber Security sector.
Jordan is well known for its innovative startups and as a growing and critical field, int@j in partnership with Zain Jordan & its program Zain Innovation Campus (ZINC), with the support of ISSF is calling for teams and startups to join its incubator.
HimayaTech will provide startups with a focused 6 months program to assist them in validating their product or solution and also enhance their profile for investment. Tailored assistance will be provided including deep technical training, market access, proof of concept, financial & business modeling, and legal setup. If you have a prototype, MVP, or a working Cyber Security product, platform, or service please apply to the incubator and be part of the future.
We are looking to build this vital sector and transform the MENA region from consuming international Cyber Security services to creating and supplying new services to the region and beyond.
Dr. Bashar Hawamdeh, int@j Chairman