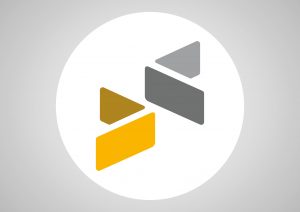 During the General Assembly meeting of the Jordan Payments and Clearing Company (JoPACC), held on May 9, 2022, and presided by the Governor of the Central Bank of Jordan, His Excellency Dr. Adel Sharkas, the Board of Directors' elections took place following the end of the current board term, which lasted from 2019 to 2022. Consequently, the newly elected board will serve for three years. (2025-2022)
The General Assembly (GA) meeting was attended by all JoPACC shareholders who also participated in the elections. GA members include the Central Bank, represented by its Governor and one of his deputies, in addition to all the 23 operating banks in the Kingdom represented by their CEOs. The Board of Directors consists of 11 members, two of whom represent the Central Bank of Jordan and 9 bank representatives.
The new Board of Directors includes the following members:
H.E Dr. Adel Al Sharkas, Governor of the Central Bank and Chairman of the Board
His Excellency Dr. Khaldoun AlWishah – Central Bank of Jordan
Ms. Randa Sadek – Arab Bank
Mr. Ammar Al-Safadi – The Housing Bank for Trade and Finance
Mr. Dawod Al-Ghoul – Capital Bank
Mr. Haethum Al Buttikhi – Jordan Kuwait Bank
Mr. Kamal Al Bakri – Cairo Amman Bank
Dr. Hussein Saeed – Jordan Islamic Bank
Mr. Muhammad Musa  Daoud – Jordan Ahli Bank
Mr. Muntaser Dawwas – Invest Bank
Mr. Caesar Qulajen – Jordan Commercial Bank
The elected board will play a vital role in developing the company's new strategy and supervising its implementation, in addition to providing strategic direction for the company's operations to ensure the fulfillment of its high-level goals that are primarily centered around strengthening the digital payment infrastructure and expanding digital financial inclusion in Jordan.
During the meeting, Ms. Maha Bahou, CEO of JoPACC, presented the implementation progress of the company's strategy in its third year, highlighting the launch of the CliQ system, which enables instant transfers between bank accounts in Jordan, and the upgrade of the JoMoPay system for mobile wallets to the latest ISO20022 standard, which enabled full interoperability between financial accounts linked to both systems efficiently, instantly, and seamlessly. Dr. Adel Sharkas, Chairman of the Board of Directors, expressed his appreciation and gratitude to the previous board, which led the company with the utmost dedication during the past three years.
JoPACC was established in 2017 and is owned by the Central Bank of Jordan and all operating banks in the Kingdom. The company works to achieve its primary goal, which is providing comprehensive and innovative financial services and digital payments that benefit everyone and contribute to the digital financial inclusion in the Kingdom towards achieving a digital economy.