2022-06-06 02:05
Al Rajhi Bank Jordan Chooses ICS Financial Systems to be their Strategic Technology Partner
2022-06-06 02:05
---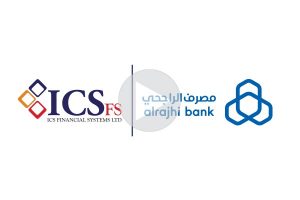 Al Rajhi Bank – Jordan is a foreign branch of Al Rajhi bank – the largest Islamic bank in the world – operating in the Hashemite Kingdom of Jordan since 2011. The bank provides all financial, banking, and investments services – in accordance with Islamic Shari'a rules and under the applicable banking law.
The bank grew its network to 10 branches and over 46 ATMs in Jordan, covering the top three populated governorates of Amman, Irbid, and Zarqa. The bank meets the financial requirements and reaches its growing number of corporate and retail customers; by providing a wide spectrum of Islamic-compliant products and services.
Al Rajhi initiated its Universal & Digital Banking study and replacement project a couple of years ago, and opted for a fully-fledged Islamic banking platform and a holistic digital banking platform from ICSFS, to elevate financial services offerings to their valued customers. The study covered many international systems that participated in the international tender process. The bank will be utilizing ICS BANKS' open banking and financial software products that are built on a fully-fledged digital ecosystem with; international standards, real-time business processing, and value-added capabilities of tailoring products, on-premises, hybrid, or cloud.
ICS Financial Systems was chosen for: