Jordan's Bank al Etihad turned to blockchain and cloud technology to streamline document processing, enhancing security and making for added benefits during the pandemic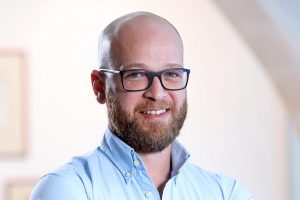 A lot has changed in the world of finance since Bank al Etihad's founding in 1978. The bank has been servicing consumers and businesses in Jordan for more than 40 years, providing loans, credit and investment services, savings accounts, and more. As with all financial institutions, traditionally these services have come with a mountain of paperwork and documentation.
Document authentication in an analog world has long been reliant on physical signatures, visual verification, and rubber stamping, translating into potentially heavy workloads for bank employees, and long waits for bank customers. However, simply digitalizing documentation isn't enough. While physical authentication is inefficient, digital authentication also has drawbacks.
"It involves its own set of security challenges: namely, that centralized data servers can be hacked, and customers' information exposed," explains Amer Abulaila, chief technology officer at Bank Al Etihad. These potential security issues have resulted in a lack of adoption for many banks, he says. "Even as the digital landscape has ballooned, and we've become more reliant on digital services and the free flow of data, many banks still rely on the tried-and-tested physical authentication methods."
Seeing the need to modernize while keeping customer information safe, Bank al Etihad turned to Amazon Web Services to help implement Cronica.io, an application that is based on blockchain distributed ledger technology and designed to streamline document processing.