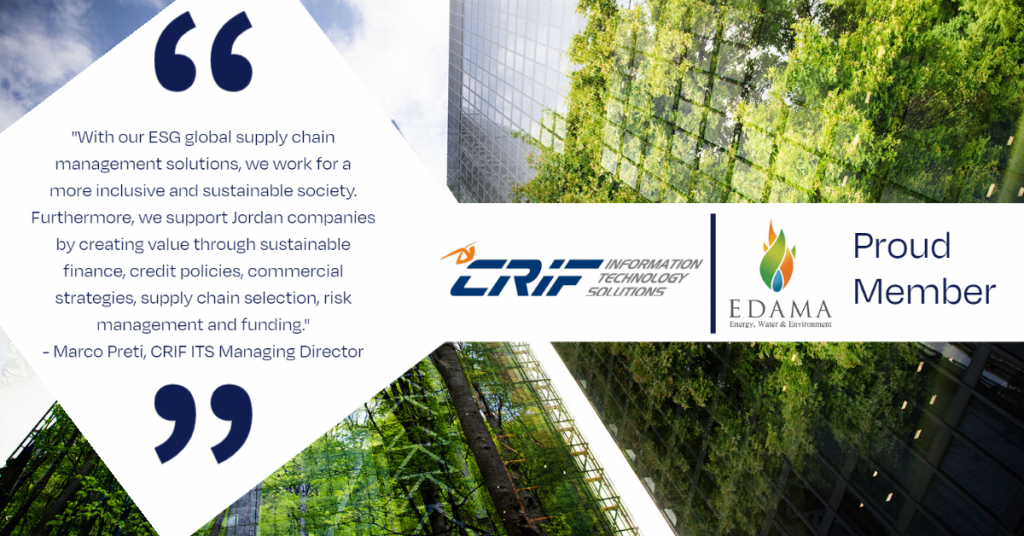 CRIF Information Technology Solutions is a proud member of EDAMA,  a Jordanian NGO established in 2009 in response to Jordan's energy, environment, and water security needs. As a Business Association, EDAMA cultivates an environment where innovative solutions for energy and water independence and environmental conservation emerge.
CRIF Group has long been committed to digital and financial inclusion, working responsibly to deliver innovative solutions that improve access to credit and enable excluded and underserved people to access financial services. While improving social inclusion, and thereby
reducing inequality is a company priority, CRIF Group has recently taken a key role in developing practices, models, tools, and services for sustainable business development.
CRIF Information technology Solutions now provides the Jordan market with Synesgy, the new generation sustainability platform, we are happy to be the digital solution partner of companies that pioneer ESG criteria.
For more information contact us at crif_its@crif.com or visit https://www.synesgy.com/it/