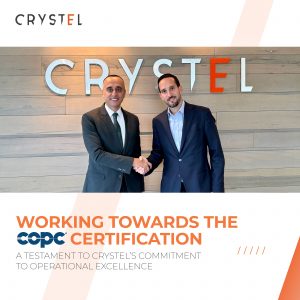 We are thrilled to announce that Crystel is in the process of obtaining the COPC (Customer Operations Performance Center) Certification, which is considered to be the most prestigious recognition in the customer service operation industry!  
By achieving this important milestone, Crystel will be the first outsourcing service provider in Jordan to obtain the COPC!
This certification is a testament to Crystel's commitment to providing top-notch customer service and operational excellence. This means superior customer service, enhanced efficiency and productivity and continuous improvement in processes.
Crystel's couldn't have achieved this without their dedicated team and loyal customers. Thank you for your trust and support!