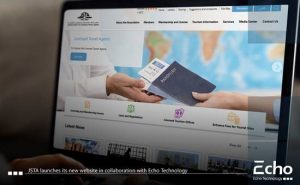 Jordan Society for Tourism and Travel Agents launched its new website in collaboration with Echo Technology under the domain name www.jsta.org.jo following the latest international standards and technologies in design to keep pace with the latest global developments and provide all information in a clear and modern way to clients.
The website provides the visitor with various information and details about the association, members, membership and licenses, tourism information, services, the media center and more information related to the agency and its work.
The website is managed using EB V4.0 content management system by Echo Technology that proved its efficiency and effectiveness in providing high capabilities in terms of editing and publishing content through an easy and user-friendly experience.
The EB V4.0 CMS provides a strong foundation for comprehensive digital management through its:
Content scheduling
Content Versioning
Advanced workflows for content review.
Unlimited number of informative and list pages.
Form Builder Module
Design Templates
Notifications  and user collaboration features
and many Out-of-the-box Modules