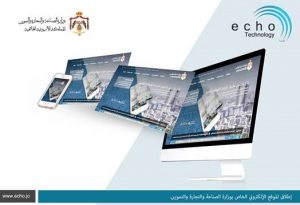 Echo technology is pleased to announce the launch of the ministry of industry, trade and supply's new website under the domain name www.mit.gov.jo , along with a modern design, and a platform that compiles with W3C (World Wide Web Consortium) standards.
This ministry's website is the first website in Jordan that is stamped by W3C, where the website standards includes features for special needs browsing, ease of use and W3C's design standards.
The website provides various online services that build based on the user needs and the international standards used in the field of e-services to serve businessmen and citizens.
For additional information or comments please contact us on  info@echo-jo.com