The Ministry of Energy and Minerals Resources adopts EB Intranet Solution to manage its intranet portal due to its advanced and flexible features.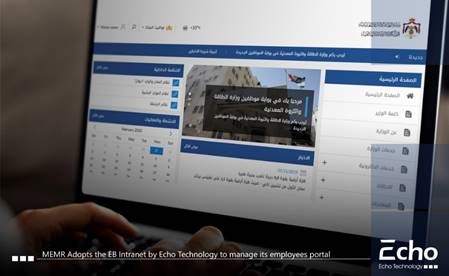 EB Intranet system is designed and developed following the latest standards and technologies to ensure a modern and easy work environment through effective features:
System dashboard that provides simple and easy to track insights.
Advanced file management and high control of info and list pages.
Forms
Various additional modules such as calendar, news, photo gallery, Poll, Ticker, and Video Gallery.
Content workflow and versioning.
Services such as vacations, leaves and salary slip requests.