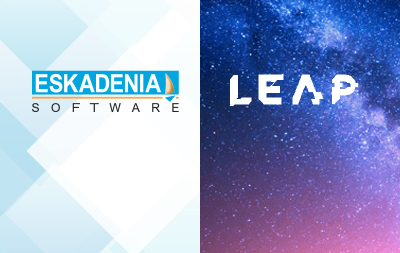 ESKADENIA Software, a leading provider of best-in-class business systems that accelerate digital transformation, participated in the global technology event LEAP 2022. The event took place from 1st to 3rd of February 2022 in Riyadh, Saudi Arabia.
LEAP 2022 was a three-day event considered to be one of the largest technology events ever launched in the Middle East. The event included engaging sessions covering major sectors including Health, Finance, Energy, Education, Digital Entertainment, Transport, Smart Cities and more. LEAP 2022 offered the chance for great minds from different industries to meet and share their knowledge and experiences. Pioneers, innovators, and disruptors connected to explore and engage with the latest in technology in the largest global platform of its type.
​ESKADENIA's team At LEAP 2022 were thrilled to meet with a number of dignitaries from both Saudi Arabia and the Middle East, who visited ESKADENIA's booth and learned about the company and the advanced software solutions ESKADENIA provides. ESKADENIA Software showcased its wide range of products developed using latest technologies and standards. ESKADENIA's business systems and advanced Cloud software are tailored for various industries including Telecom, Insurance, Healthcare, Education, Internet, and Enterprise.
"ESKADENIA had a very successful participation in LEAP 2022. The team presented software systems to various companies and met with several clients & potential customers who are interested in automating production and other business aspects, " said Ahmad Samara, Sales and Business Development Director at ESKADENIA Software.