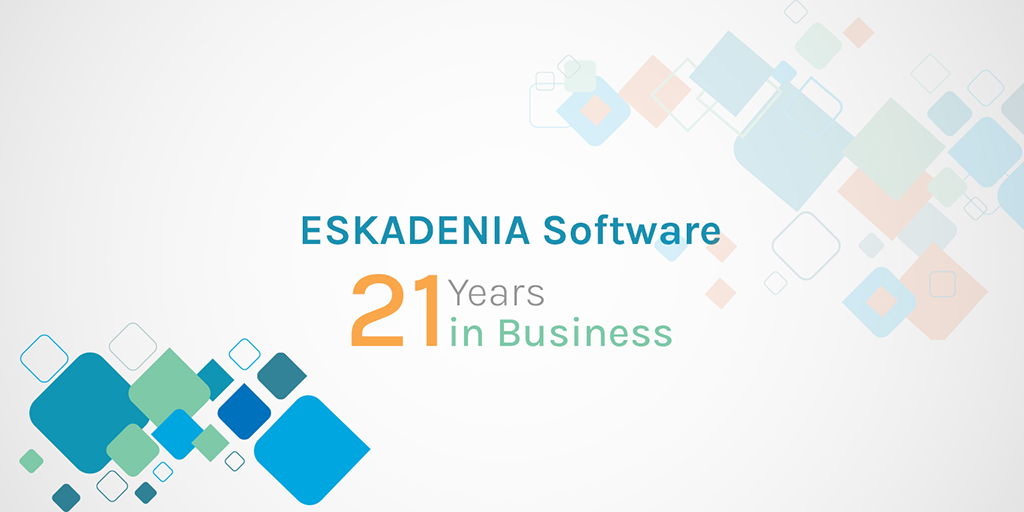 ESKADENIA Software, the leading provider of best-in-class business systems that accelerate digital transformation, celebrates its 21st anniversary. The ESKADENIA team gathered to commemorate the occasion on the 28th of October 2021 under the theme "Focus, Commitment, and Courage".
ESKADENIA Software is a business software product development company specialized in providing distinguished high-tech systems in the telecommunications, insurance, enterprise, education, healthcare, and internet application areas. The company serves customers in over 25 countries across multiple industries with a proven track record of project success and a very high and long-term customer retention rate.
ESKADENIA strongly believes in the crucial role of digital transformation, and how it helps businesses achieve progressive growth and maintain a leading position in their respective markets. This drives the company to employ all its expertise in developing innovative software systems using the latest technologies and best business practices.
"We are delighted to reach our 21st anniversary while in a position to positively impact the market segments we address with a wide range of advanced and stable software products. This is a time to also express our gratitude to all our customers who have throughout the years believed in the capabilities of ESKADENIA and helped us to grow from a start-up to a regional software house that is well on its way to going truly global," stated Nael Salah, Managing Director & Founder – ESKADENIA Software.
Since its inception in 2000, ESKADENIA has had many achievements and successes. Moreover, the company prides itself on being a quality-focused customer-oriented company. ESKADENIA holds a CMMI Level 5 certification as well as EcoVadis Bronze Medal. The company is also a three-time winner of MENA IR Awards of Best Technology Firm of the Year and was designated as one of the Top 20 Companies to Work for in Jordan.
ESKADENIA employs today around 300 passionate and hard-working professionals that strive as a team to make a greater impact on businesses and communities by providing business systems of the highest quality combined with delightful customer service and experience.