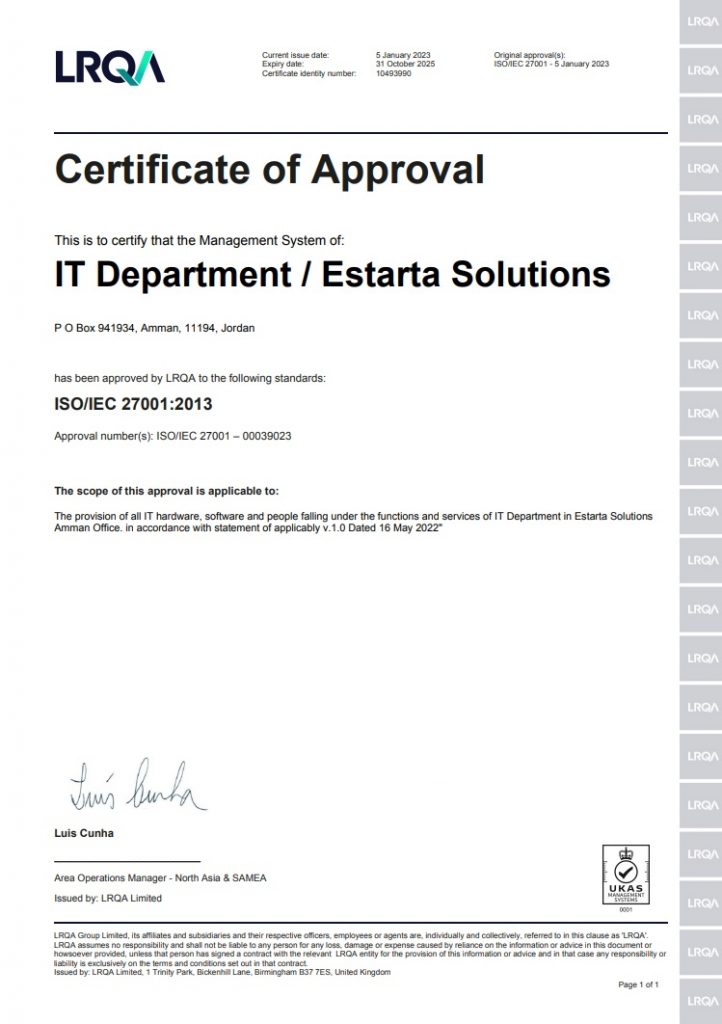 Estarta is delighted to be officially certified for ISO/IEC 27001:2013!
This stands for an internationally recognized standard that ensures that our operations, business processes, and security measures meet the best practice for an information security management system.
Using this collection of standards will help our company and eventually our partners to manage the security of assets based on international compliances and standards
We are committed to following a high-quality and consistent security management system, backed by an independent, expert assessment of whether all the data that we process is adequately protected.
Achieving the ISO 27001 certification is the result of a huge amount of effort and involvement from every member of Estarta and we are constantly challenging ourselves to improve our service and provide the highest security standards and privacy that meet or exceed the needs and expectations of our customers.