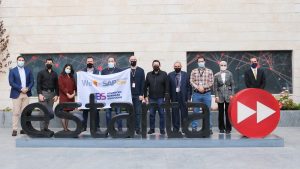 int@j members Estarta Solutions and Advanced Business Solutions, SAP Gold Partner, sign an agreement to implement SAP Business One ERP system!
Estarta is a Network Engineering and IT company specialized in providing comprehensive outsourced technical and premium service solutions in 10 different languages around the Middle East and Europe.
Advanced Business Solutions is the first SAP Partner in Jordan with more than 150+ customers in 14 countries. The company aims to empower SMEs with an affordable and comprehensive ERP software that integrates all departments and business activities into one centralized platform.
To learn more, contact ABS at info@e2abs.com