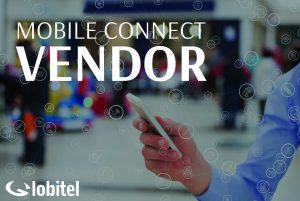 Globitel, a leading telecom and contact center solutions provider is taking another major step in its operations announcing that the company is now a GSMA certified vendor for Mobile Connect, a secure universal log-in solution.
As a new digital service and online identity, Mobile Connect simply matches the users to their mobile phone through its inherent security, allowing them to log-in to websites and applications quickly without the need to remember passwords and usernames.
Globitel CEO Sharif al-Nabulsi said the new achievement marks the success of hard work and efforts driven by the company's efficiency, reliability and long experience in the telecom field, culminating in the launch of the new digital service.
Building on its successes, al-Nabulsi indicated that with the introduction of Mobile Connect to the markets as a solution ensuring users' privacy and protection, Globitel is now the only company recognized as its vendor in the Middle East, standing among 15 others worldwide.
Developed by the GSMA and its operator partners, Mobile Connect can provide authentication through its logo at a number of security levels on any device (PC, mobile or tablet). The new digital service is safe, secure and no personal information is shared without permission.
Vendors are important partners in the Mobile Connect ecosystem and are highly supportive and active in the Identity program.  To reflect their value, the GSMA Mobile Connect Vendor Forum has recently been created to act as focal point and to foster faster and greater collaboration between mobile network operators.