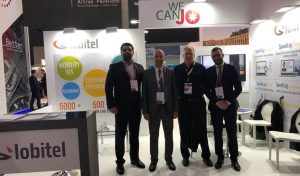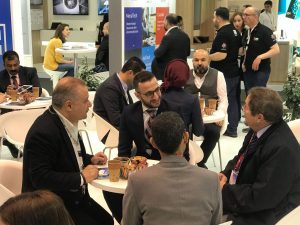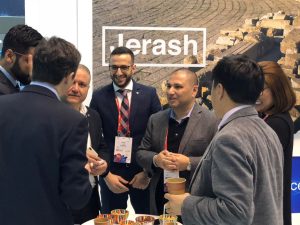 Globitel, the leading provider of customer care and telecom solutions, announces the successful conclusion of its participation in the 2018 Mobile World Congress (MWC). The 4-day event which took place in Barcelona has yielded new partnerships, successful networking, and positive reactions.
With over a staggering 100,000 attendees this year, the team had a great time networking with different industry sector leaders and decision makers; highlighting with a lot of enthusiasm and pride Globitel's newest solutions and social initiatives.
The themes opened up lively discussions with visitors on the future of IoT, enhanced mobile digital services, operator infrastructure in terms of LTE roaming, billing, etc. Some more takes included AI chatbots, speech analytics, etc. followed by Globitel's role in helping companies achieve these goals.
Globitel's VP, Fadi Qutaishat said, "This year's themes were really exciting. Our newest products like analytics and social media quality assurance were trendy talking points, especially due to our SpeechLog Suite; a solution of 6 integrated modules to enhance the performance of the contact center across all platforms. In addition, our incubator project, Wasslz, is expected to lead the transition to IoT in Jordan."
Qutaishat continued, "…We discussed how we can help operators in facilitating LTE roaming as it gains tractions among subscribers. Even more, the digital consumer was the event's leading character; how does the digital consumer engage with companies through digital channels? This prompted a discussion on how we can help contact centers become digital consumer-friendly."
Qutaishat summed up his statement, "We talked about our innovative and ever-evolving approach with our services. Overall, it was one of our best years and we look forward to next year as always."