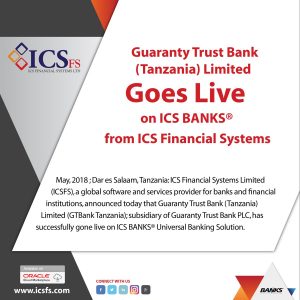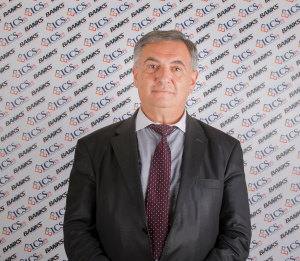 Dar es Salaam, Tanzania: ICS Financial Systems Limited (ICSFS), a global software and services provider for banks and financial institutions, announced today that Guaranty Trust Bank (Tanzania) Limited (GTBank Tanzania); subsidiary of Guaranty Trust Bank PLC, has successfully gone live on ICS BANKS Universal Banking Solution.
GTBank Tanzania received its license in 2016, to offer commercial banking services in Tanzania, which by that, embraces Tanzania to be the 11th country that Guaranty Trust Bank PLC marks its footprint in.
"Our journey has started with GTBank in late 90's, where it was among the first 10 customers to bank on ICS BANKS." Commented Managing Director of ICSFS; Mr. Robert Hazboun, "We are happy to state that GTBank Tanzania went live with a smooth system integration and impressive total duration time of 73 days! GTBank Tanzania is our first customer in Tanzania that will enjoy banking with ICS BANKS' innovative and efficient banking solutions." Hazboun added, "We are also looking forward to strengthen our presence in Tanzania, as we already have strong presence in the rest of East Africa."
ICS BANKS provides a complete suite of banking business modules with a rich sweep of functionalities and features, addressing business needs and automating accounting processes, as needed, to improve a bank's business performance. ICS BANKS has always been a pioneer in utilizing the latest technology to serve financial institutions. In addition to its embedded Service-Oriented-Architecture (SOA), the system is deployed in a multi-tiered setup that runs on a web thin client.