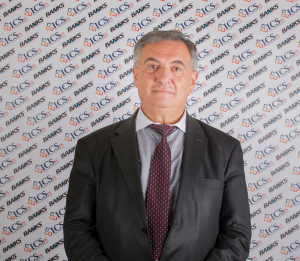 GUARANTY TRUST BANK (Tanzania) LIMITED (GTBank Tanzania), has selected the awards winning Universal Banking solution ICS BANKS from ICS Financial Systems Limited (ICSFS), the global software and services provider for banks and financial institutions.            
GTBank Tanzania implementation project rollout is expected to be within four months starting this March. The bank will enjoy using ICS BANKS Universal Banking Suite of which; ICS BANKS Core Banking, Remittance, Trade Finance, Investment & Treasury and ICS BANKS Lending key modular systems.
On this occasion The Managing Director of ICSFS; Mr. Robert Hazboun commented:
"ICSFS and GTBank's relationship goes a long way back, and have witnessed great achievements throughout the years especially with GTBank's expansion into East Africa.  We are always looking forward to meet all of the bank's business and technology requirements, and provide our cutting-edge banking solutions." Hazboun added "We value the confidence that has been granted to us by GTBank Tanzania, and wish them a continuous success."
ICS BANKS provides a complete suite of banking modules with a rich sweep of functionalities and features, addressing business needs and automating accounting processes, as needed, to improve a bank's business performance. ICS BANKS has always been a pioneer in utilising the latest technology to serve financial institutions. In addition to its embedded Service-Oriented-Architecture (SOA), the system is deployed in a multi-tiered setup that runs on a web thin client.