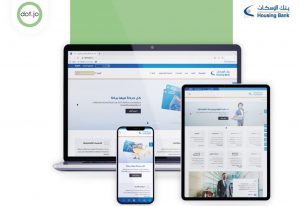 dot.jo officially announces the launch of Housing Bank for Trade and Finance new portal, (https://hbtf.com/) with a completely revamped design taking into consideration both clients' and prospects' needs, including many new features and tailor-made solutions.
Visitors can enjoy a secure and private online experience with instant access from their computers or mobile devices to a full range of services offered by the bank.
dot.jo is a leading Jordanian software house specialized in providing top notch digital services to clients in Jordan and the region.
To learn more, contact dot.jo at
📞 +962 6 5544889
📧 info@dot.jo