ICSFS CEO awarded as one of the Top 20 CEOs for the Year 2017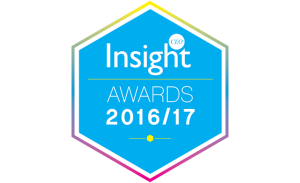 ICS Financial Systems Limited (ICSFS), the global software and services provider for banks and financial institutions, is proud to announce that its leader Mr. Robert Hazboun is recognized as one of the top 20 CEOs of the year 2017 by the CEO Insight Magazine.
The CEO Insight Global awards acknowledge best practice and innovation across the business community, the list reflects the best and the brightest pioneers in business today, they shine a spotlight on the people that lead the pack in terms of innovation. However, the best CEOs generally deliver strong performance over many years, and its list of top performers features the business leaders who have proved themselves over. the entire length of their tenure.
The publisher of CEO Insight Magazine, Mr. Jamie Harrison commented;
"Mr. Robert Hazboun has continuously demonstrated excellence over many years leading the global growth of ICS Financial Systems (ICSFS). His brand leadership, customer focus and corporate culture skill sets has advanced and accelerated the awareness of the ICSFS brand, the adoption of ICSFS solutions and the penetration of new products and new markets."
Mr. Robert Hazboun, Managing Director of ICSFS, commented on this occasion:
"We are delighted to receive such an award, as we, at ICSFS have been considered as a global leader in embracing innovative technology, delivering superior services accompanied by strong performance." Hazboun added; "I am proud of our achievements, where this award symbolises my contribution to ICSFS' objective in offering bespoke state-of-art financial products and services."