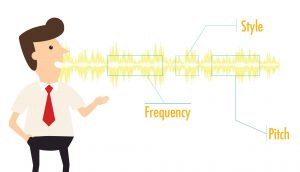 Globitel, a leading telecom and customer care solutions provider, announces that they have developed a new voice authentication solution using groundbreaking technology. The new solution will be a part of Globitel's SpeechLog Suite and it will be called SpeechLog Voice Authentication.
SpeechLog Voice Authentication is the sixth solution to be added to the SpeechLog Suite. This solution allows contact center agents to identify callers by their voice only using cutting-edge biometric voice verification technology.
Like fingerprints and patterns of people's irises, vocal characteristics (voice print) are unique for each individual. With its simple integration, your contact center is readily equipped with this top-of-the-line technology.
Several features characterize the vast utility and impressive function of SpeechLog Voice Authentication. For example, with its analysis of correct or rejected identification, it helps in measuring the accuracy of the system and effectiveness in matching individuals to their voice prints.
Another great feature is that the solution intelligently adapts to enhance existing voice prints whenever a legitimate caller was labelled fraudulent by the system.
Security is a major factor for contact centers, which the solution caters to. Multi-level authentication, encryption, fraudster control, etc. are some security features your contact center benefits from through SpeechLog Voice Authentication.
According to analyst firm Contact Babel, most contact centers currently take up to 60 seconds to verify the identity of a customer. Voice authentication technologies reduce caller identification to 10-15 seconds. A 50-45 second reduction in call handle time could save millions annually for contact centers.
Mr. Fadi Qutaishat, Vice President of Globitel
"With our mission as a company focused entirely on enhancing the customer service experience, our portfolio continues to grow with innovative new solutions. In 1996 we entered the market when SpeechLog Suite was just one solution; SpeechLog Call Recorder, a call recording software. Since then, we have added five new solutions to match the growing needs of contact centers. SpeechLog Voice Authentication was the latest addition to the suite."
Mr. Fadi continued,
"Speed, security, efficiency, cost savings, enhanced customer service, etc. SpeechLog Voice Authentication has innumerable benefits for customers and businesses using it alike. With reduced handle time, agents close cases quicker, people are served better, contact center is secured and safe, and businesses reap the rewards of proven cost savings and higher customer satisfaction. The solution provides the enhanced security your contact center needs in today's market, along with the speed and convenience people have come to expect from businesses and customer service."