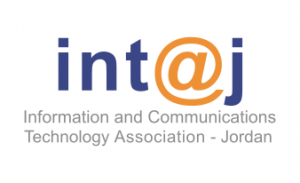 IFC, a member of the World Bank Group, signed an agreement today with Jordan's leading ICT Business Association to support companies in the sector in creating resilient and inclusive workplaces for women and men.  
Through the partnership, IFC and the Information and Communications Technology Association of Jordan (Int@j) will help member companies attract and retain Jordan's large and underutilized female talent by creating flexible, family-friendly workplaces and addressing issues related to the COVID-19 crisis. Women are disproportionately affected by job losses in the crisis, while already representing just 15 percent of Jordan's workforce, one of the lowest rates in the world.
Jordan is emerging as a technology hub in the Middle East and North Africa with the ICT sector employing over 16,000 people and contributing about 14 percent of gross domestic product. Women make up about a third of jobs in the sector and occupy about one in five leadership positions.
Dr Bashar Hawamdeh, Int@j Chairman, said: "The effective and equal participation of women in the workplace creates a more positive and productive environment. We hope to leverage IFC's global knowledge and build on our own previous experience to help boost women's employment in the ICT sector and contribute to the digital economy transformation."
Under the initiative, IFC will train key staff at Int@j member companies via a series of webinars on how to support employees, including topics such as addressing mental health in the workplace, child-care needs, and work–from–home and health and safety challenges as a result of Covid-19. The series will allow Jordanian firms to come together for knowledge sharing as well as learn from international experts. In close collaboration with the Jordan National Commission for Women (JNCW), non-ICT companies will be invited to register and join the webinar learning series.
"The private sector can play a key role in increasing women's participation in the economy, which is essential to drive growth. We hope this partnership and the educational programs that we launch together will help level the gender playing field in the ICT sector and spur it to even greater heights," said Dalia Wahba, IFC's country manager for Jordan, Lebanon and Iraq.
The project is part of the Mashreq Gender Facility (MGF), a World Bank–IFC initiative with the governments of Canada and Norway, which aims to strengthen the enabling environment for relevant stakeholders to identify and address constraints to women's economic participation and improve their access to economic opportunities. It is implemented in Jordan in coordination with the JNCW.
About IFC
IFC—a sister organization of the World Bank and member of the World Bank Group—is the largest global development institution focused on the private sector in emerging markets. We work in more than 100 countries, using our capital, expertise, and influence to create markets and opportunities in developing countries. In fiscal year 2019, we invested more than $19 billion in private companies and financial institutions in developing countries, leveraging the power of the private sector to end extreme poverty and boost shared prosperity. For more information, visit www.ifc.org.
About the Mashreq Gender Facility:
The 
Mashreq Gender Facility
 (MGF) is a 5-year Facility (2019-2024) that provides technical assistance to Iraq, Jordan and Lebanon to enhance women's economic empowerment and opportunities as a catalyst towards more inclusive, sustainable, and peaceful societies, where economic growth benefits all. Working with the private sector, civil society organizations and development partners, the MGF supports government-led efforts, country level priorities and strategic regional activities that strengthen the enabling environment for women's economic participation and improve women's access to economic opportunities. The MGF is a World Bank – IFC initiative in collaboration with the governments of Canada and Norway. It is mainly supported by the Umbrella Facility for Gender Equality (UFGE) with contributions from the governments of Australia, Canada, Denmark, Finland, Germany, Iceland, Latvia, Netherlands, Norway, Spain, Sweden, Switzerland, the United Kingdom, the United States, and The Bill & Melinda Gates Foundation.