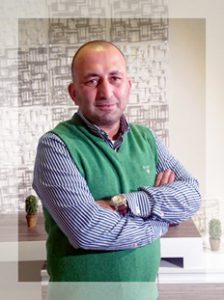 Information and Communications Technology Association (int@j) pledged support for tech start-ups in Jordan through establishing a council for their founders.
The new "Jordan Tech Startups Leaders Council-
JoTSLC", which will be supported by int@j's board of directors and its member companies, will have a great added value, and will constitute "the voice" of those start-ups, an int@j statement said.
The new council (JoTSLC) will work toward empowering the business environment in the Kingdom and improving legislations and laws, which lead this group of companies to enhance their growth and access to funding, investors and regional and international markets, the statement added.
Chairman of int@j, Bashar Hawamdeh, said the JoTSLC will contribute to overcoming obstacles these companies face, such as access to funding, meeting with local, regional and international investors and financial institutions, along with enhancing their human capital.
It will also support the exchange of knowledge and expertise among local, regional and international start-ups, as well as working closely to gather start-ups in all of Jordan's governorates by setting standards for emerging companies that will join the new council in Jordan, Hawamdeh noted.
int@j has launched several initiatives to support the entrepreneurial ecosystem since its establishment in 2000.
It has started with amending its rules of procedure in order to exempt start-ups from membership fees in the first year.
Then it launched the Blue Ocean Council and established Public Incubator "Darat Al Reyada" in cooperation with Amman Chamber of Commerce and the Ministry of Information & Communications Technology, in addition to the 1000 Entrepreneurs National Initiative, which seeks to achieve one of the Royal Initiative REACH 2025 objectives, through promoting the work, cooperation and coordination between all supporting bodies in the entrepreneurship environment in the Kingdom, including incubators, start-up accelerators, programs, associations, investment and financing bodies, innovation centers, universities and others.
In addition, int@j has also made it possible for start-ups to participate in local and international exhibitions, such as the Mobile World Congress in Shanghai, Barcelona and others, along with linking them with all local, regional and international stakeholders to ensure the best support for Jordanian start-ups so that they could grow and prosper.
int@j will invite all founders of start-ups in the Kingdom to hold the council's constituent meeting in the next few weeks, to discuss details and develop plans of action set up by the startups leaders, after electing members of the steering committee, including the chairman and vice chairman, which will represent the members of the "Jordan Tech Startups Leaders Council-
JoTSLC".