To elevate the digital journey of all participants and achieve more impact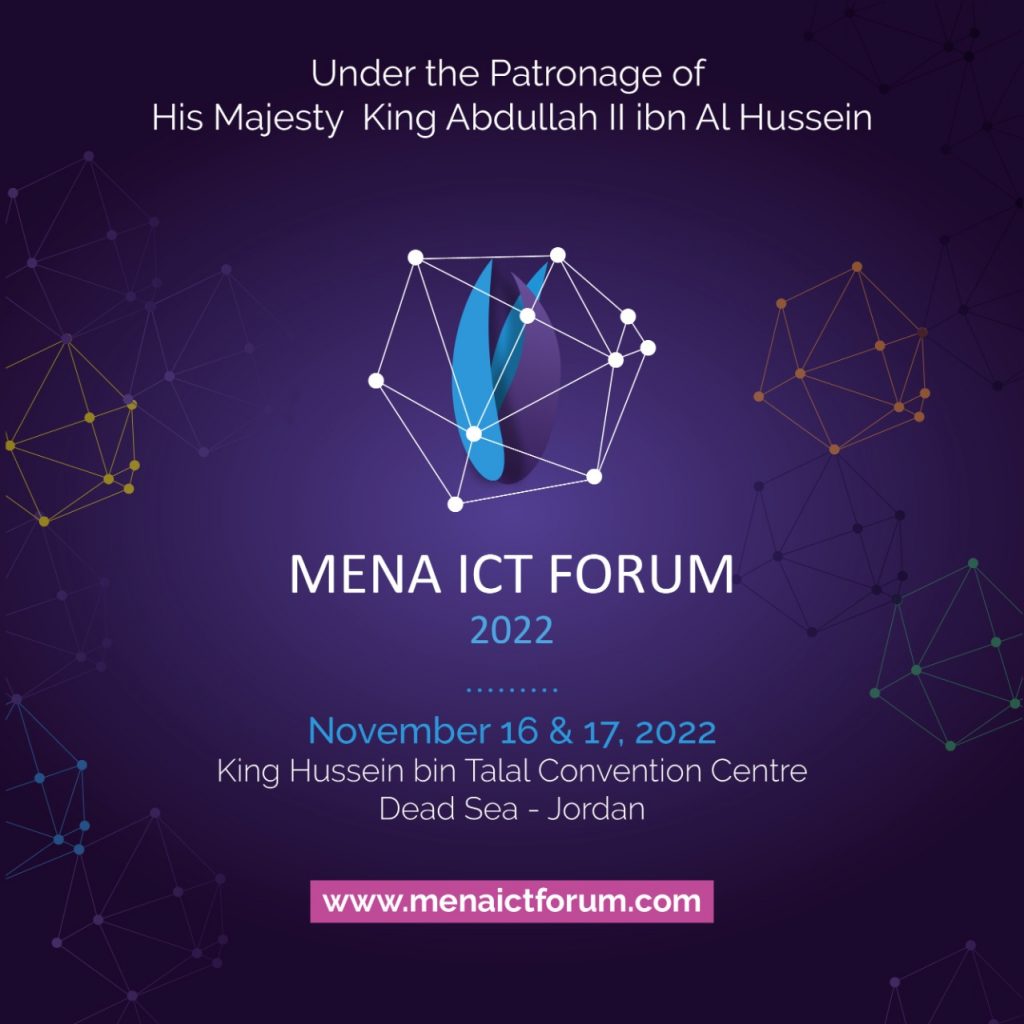 To increase the volume of communication towards more impact between the participants during the MENAICT Forum 2022 held Under the Royal Patronage of His Majesty King Abdullah II and taking place on November 16 & 17, 2022 at the Convention Center at the Dead Sea, The Information and Communications Technology Association of Jordan (int@j), announced launching a service accessed by browser and mobile application to enable all participants to communicate with each other directly, whether they are delegates, exhibitors, investors, start-ups or speakers, through messages and arranging B2B meetings between each other.
This service will elevate the digital journey of all participants before, during, and after the forum.
int@j also published the forum's agenda on its official website "menaictforum.com" and an application where the agenda is distributed within two tracks.
The first track is related to communications and the information technology sector, the other is related to the startups. The user of the service, whether via a browser or mobile application, will be able to check the details, dates, and location of the meetings, in order to make the bilateral meetings "B2B" successful and achieve the greatest benefits for being part of the forum's community.
This will also increase networking among participants, especially companies and startups, in order to open a new market. Service will allow entrepreneurs under the Startup Village to communicate and set meetings with potential investors in addition to business partners.
More than 127 speakers and experts from Jordan, neighboring countries, and across the world will be participating in sessions and dialogues in the forum, in addition to 67 participants representing 50+ investment funds from the region including, the United Arab Emirates, Saudi Arabia, Iraq, Lebanon, Palestine, Oman, Kuwait, Egypt, Turkey and many others, alongside the Chinese Investment Fund operating in the Middle East and North Africa.
The Middle East and North Africa Communications and Information Technology Forum 'MENA ICT Forum 2022' is organized by int@j, in partnership with the Ministry of Digital Economy and Entrepreneurship and in a strategic partnership with the Central Bank of Jordan, as well as the Ministry of Investment as Investment Partner on November 16 and 17, at the King Hussein Convention Center in the Dead Sea.