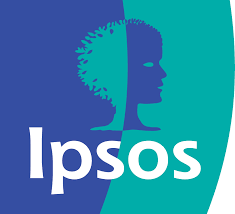 As COVID cases dropped in the second quarter of the year, Ipsos' Jordanian consumers' sentiment index increased by 4.5 points, approaching its highest level since the beginning of the pandemic. The uptake in the consumer sentiment index has been driven by increased positivity across its 4 sub-indices, namely the personal financial situation, economic expectations, investment climate, and employment confidence.
These subsiding negative sentiments towards a better financial situation have been in part driven by the governmental plan to reopen the closed sectors, dubbed "safe summer", that aimed to push for economic recovery during the decline of COVID cases in the second quarter of the year across the Kingdom. In fact, around 3 in 5 Jordanians have fully approved of the government's direction, claiming it was moving in the right direction with its plan to lift restrictions in the summer. As the government's plan has allowed people to move around more freely, businesses were able to open up and benefit from the strong tailwinds of increased consumer spending. This accommodated for an almost 6% rise in consumers' positivity towards the current state of the economy.
However, the current impact of rising covid cases and the threat imposed by the virus are resurfacing, as the spread of the new Delta strain heightens. With around two-thirds of the country remain unvaccinated, the rebound in positive sentiments could thus be reversed in the months ahead. Renewed restrictions along with the closing of some sectors, like travel and tourism, are also possible. With that in mind, the need to monitor the public's sentiment towards the economy and actual economic performance is extremely critical at this stage as governments around the world continue to struggle to strike the right balance.
Ipsos' JCSI quarterly result is driven by the aggregation of four weighted sub-indices relating to current personal financial conditions, economic expectations, investment climate, and employment confidence, all of which contribute to JCSI being a key predictor of general consumption & investment trends in the Jordanian market.
Check the full report HERE