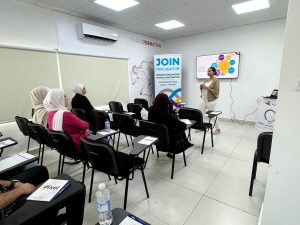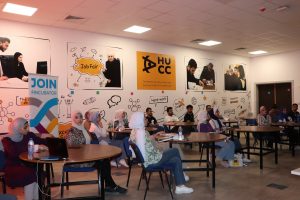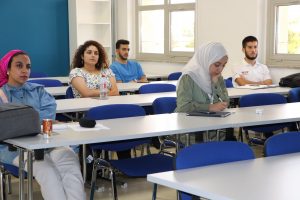 The Jordan Payments and Clearing Company (JoPACC), through its Fintech Incubator (JOIN), announced the launch of its first training course for university students, designed to educate and equip them with the fundamental concepts and principles of financial technology (Fintech). The introduction of this training program aligns with JOIN Fincubator's strategic objectives, particularly enabling access to financial technology expertise.
During six weeks, a group of seventy students from four universities in Jordan, located in Amman and Aqaba, namely Al Hussein Technical University, the Hashemite University, the University of Jordan – Aqaba, and the Aqaba University of Technology, will be enrolled in the "FinTech Fundamentals" course. It is worth mentioning that the participating universities in Amman will play host to these training courses, while NaiTel, a leading networking, and internet solutions provider, will serve as the venue for the course in Aqaba.
Through this thoughtfully curated course, students will delve into a variety of crucial topics such as the impact of FinTech on financial services, cybersecurity and data privacy, API and data management, the design thinking methodology for problem-solving and validation, FinTech business models, and analysis of FinTech case studies with industry experts. A team of seasoned financial technology professionals will lead this comprehensive training course.
JOIN Fincubator is crucial in educating and empowering aspiring youth in financial technology. Through its comprehensive expert guidance, young entrepreneurs are equipped with the essential skills and knowledge needed to thrive in this dynamic industry. The center actively engages with key stakeholders from the financial sector, academic institutions, and public and private sector organizations to foster collaboration and knowledge exchange. Through its programs, the center is dedicated to establishing Jordan as the region's preeminent and thriving hub for financial technology.