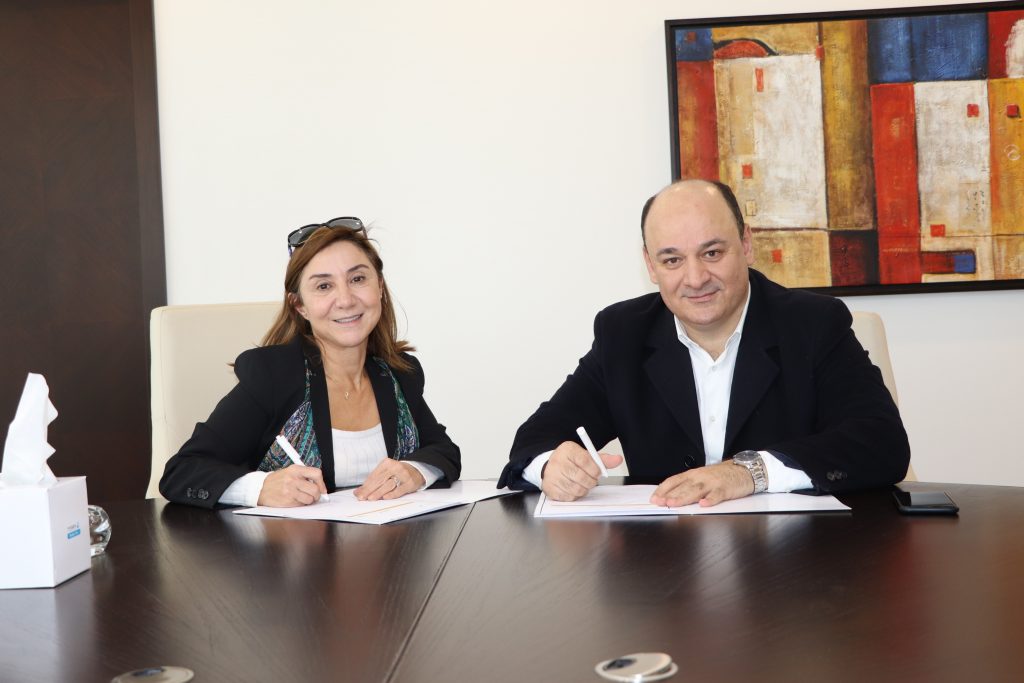 Building on the National Strategy for Financial Inclusion adopted by the Central Bank of Jordan, which puts special emphasis on digital financial services and small and medium enterprises (SMEs), and in light of the financial sector's endeavors to digitize financial services and make the user experience smoother and faster, Jordan Payments and Clearing Company (JoPACC) and Network International Jordan (NI) joined forces in a partnership to enhance the acceptance of digital payments by SMEs. This partnership aims to increase SMEs' adoption of digital payments using new point-of-sale devices. In addition to card payment, these new POS devices allow instant payment through QR codes that can be scanned using mobile wallets and bank accounts via JoMoPay and CliQ respectively, thus contributing to expanding instant payment services offered to end-users.
Within the framework of the partnership agreement that was signed by Ms. Maha Bahou, CEO of JoPACC, and Mr. Amjad Al Sadeq, CEO of Network International Jordan, 11,000 new point-of-sale devices will be operational by the end of 2022 through SMEs operating in different sectors. These devices will allow instant payments for products and services by scanning a QR code using mobile wallets and mobile banking applications. The first phase of the partnership will include SMEs in Amman and is expected to span one year. NI will provide them with payment acceptance infrastructure using the new POS devices, train them on using the devices, and establish the acquiring relationship with them. For its part, JoPACC will work to enhance awareness among SMEs, analyze relevant data, and study the demand for services to inform the decision-making process and trends in the Jordanian market. The project's inputs and outputs will be evaluated after the first quarter, and lessons learned will be incorporated in the later stages of the project.
The Jordanian market has over 40,000 POS devices operated by four merchant acquirers, one of which is Network International. NI is a leading service provider for digital commerce in the Middle East and Africa. This partnership comes in conjunction with JoPACC's upgrade of the JoMoPay system to the ISO20022 standard. This is the same standard adopted for CliQ, which enables instant transactions between bank accounts via CliQ and mobile wallets in addition to QR payments at points of sale.