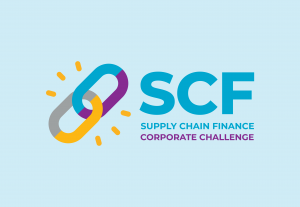 The Jordan Payments and Clearing Company "JoPACC" through JOIN Fincubator, announced the opening of applications for the first-ever "Supply Chain Finance Corporate Challenge". This challenge is supported by the German Agency for International Cooperation (GIZ) and aims to find innovative solutions to the supply chain finance problems in Jordan. The challenge also seeks to provide financial solutions and strategic approaches to improve the seamless flow of funds, increase working capital, reduce financing costs, and enhance the overall operational efficiency within the supply chain network.
More specifically, this first-of-its-kind challenge in the Kingdom, focuses on Supply Chain Finance through "Reverse Factoring" and aims to introduce a "Proof of Concept" (POC) for innovative financial services applicable in commercial and/or Islamic banks. "Reverse Factoring" is a form of business financing that improves the cash flow for suppliers, allowing the supplier (the finance recipient) to obtain immediate short-term instant cash credit in exchange for submitting their invoices as collateral for financing. Reverse Factoring is done in exchange for a pre-determined discount fee (service fee) or an interest rate determined by the financing institution. This process also allows the buyer to receive extended payment periods for their outstanding invoices, reducing credit risks for financers in general.
The "Supply Chain Finance Corporate Challenge" will involve two phases: the first phase is to open applications for one month from the announcement date of the challenge. Within this initial phase, an induction workshop will be held for participating companies in the competition to provide them with information and the terms and conditions related to the challenge.  Then, participants will present their business models to a qualified jury panel to select the best ones and qualify participants for the second phase. The second phase will focus on finalizing each qualified company's "Proof of Concept" (POC) and thoroughly inspecting their business models, to finally announce the winner during the final "Demo Day". Moving forward, the winning company's POC will then be implemented within 60 days of announcing the qualified companies.
The "Supply Chain Finance Corporate Challenge" sets the following eligibility criteria for accepting applications from companies interested in participating:
Companies registered in Jordan with a working product, and the company should not be the reseller or the solution distributor.
Companies not registered in Jordan, but one of the founders is Jordanian (must register the company in Jordan within 60 days of announcing qualified companies)
Non-registered Jordanian startups with a working Minimal Viable Product (MVP) (must be able to implement the POC and register the company in Jordan within 60 days of announcing qualified companies)
JoPACC's objective, through this challenge, is to transform Jordan into a pivotal point for pioneering technological innovations that have a positive impact on the Kingdom, and the neighboring region while also facilitating their expansion into global markets.
To learn more and apply: Supply Chain Finance Challenge (joinfincubator.com)