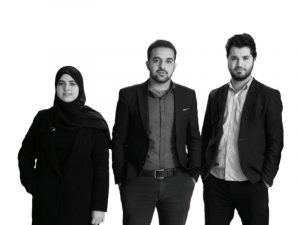 TWIG, a Jordan-based Agritech startup, has secured a Seed funding round from Miqdadi Agricultural Materials Company (AMC).
TWIG specializes in providing integrated services and products to the agricultural sector, such as landscaping and garden maintenance, as well as providing garden owners with the opportunity to choose their own designs, making it simpler for them to manage their business and workforce. They also provide smart software solutions that support home gardening.
Omar Miqdadi, AMC's Vice Chairman, believes that the COVID-19 crisis is compelling us to care and pay attention to the Agricultural sector and the emerging companies in it, especially those that use technology to serve the sector and facilitate access to its products and services. He also pointed out that opportunities in the sector are what prompted AMC to invest in TWIG where the return on investment will be seen rapidly on the work of these institutions financially and on their market evolution.
Mohammad Al Homsi, Founder and CEO of TWIG commented, "We are looking forward to creating a leading technological service component in the agricultural sector and making a quantum leap at the information and technical levels of operation, qualification, and automation using technologies and modern innovations. We are also contributing to improving the commercial spread of products and services on the global map, starting from the landscaping sector in Jordan, with the aim of expanding in the region and globally."
Mohammed added, "We are proud of our partnership with AMC, which will provide us with the necessary support to enable us to achieve our vision and implement strategies faster and at a steady pace. AMC has been working in the agricultural sector for a long time, and I see that our partnership is integrative, bringing together a flexible and fast startup and a well-established company with experience and widespread in the same sector."
TWIG recently benefited from the business acceleration program provided by HASSAD, which specializes in supporting entrepreneurial projects operating in the field of agricultural and food technologies. Program Manager of HASSAD, Mr. Mohammed Alafranji highlighted the importance of the investment due to TWIG being one of the companies that benefited from the first acceleration programme implemented by the accelerator last year.
The newly raised funds will help TWIG in the implementation of growth plans, including geographical expansion and to develop related technological solutions.