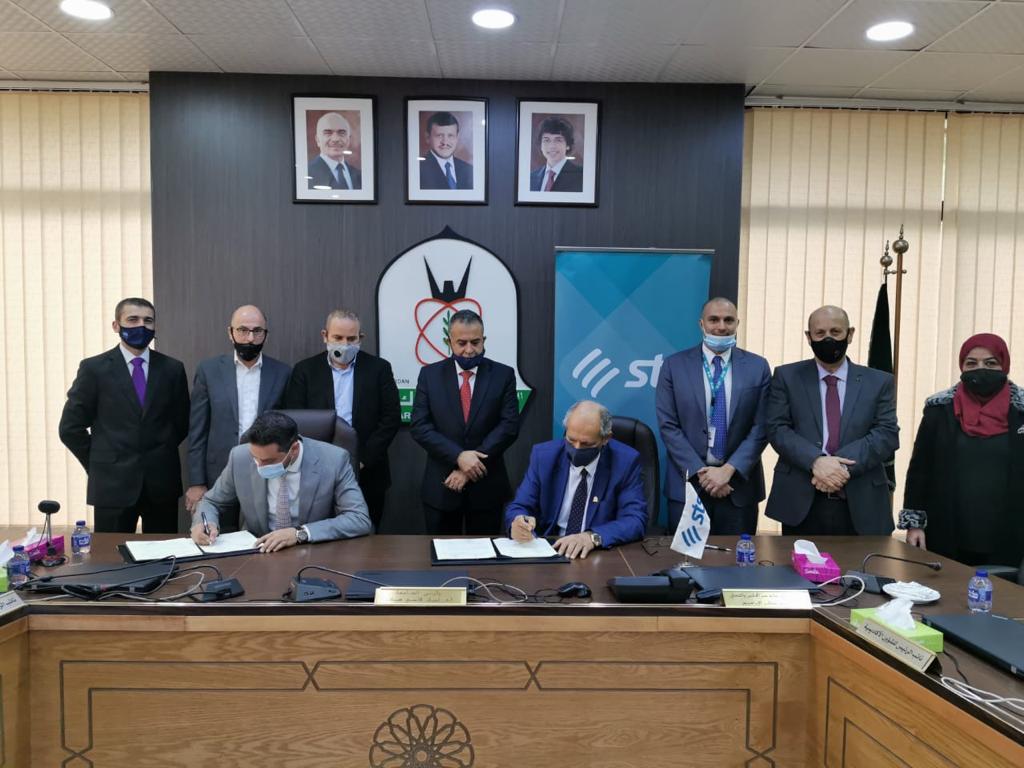 Jordanian Yarmouk University announced its selection of the STS Cloud platform to launch the Moodle Learning Management System (LMS) to ensure the continuity and availability of educational processes to cover all of the university's approximately 37,000 students from all majors, in addition to faculty members.
The university also announced linking  Moodle system to the university's systems used by teachers and students. Thus, students can access all the courses' resources and activities, including tests and assignments, using one platform. The Moodle system was also linked to the student information system to enable access to the courses offered to each faculty member and a student enrolled in those courses in accordance with the curriculum schedule. As remote education constituted a main turning point for the educational sector on multiple levels, this project was introduced by the Yarmouk University management, represented by the university chairmanship, to adopt and implement digital transformation strategies within the plans and policies of the e-learning and the Computer and Information Center at the university, in addition to programs to automate educational processes and ensure their continuity under conditions and developments. Following the announcement, the Dean of the Faculty of Information Technology, Dr. Samer Samara, said: "The STS Cloud platform has been selected for its functionality to host the university's system, the high levels of security and information protection, and the STS Cloud platform's technical support which offers service levels of at least 99.99%. It is also managed by a team of distinguished engineers with broad experience, especially as it is located at the forefront of providing Digital Transformation Solutions, Information Systems, and integrated ICT solutions for major projects in the Kingdom and the Region for over three decades. It is also considered a reliable strategic partner for the university in its Digital Transformation journey."
For his part, the Head of Business Development for Cloud and Advanced Solutions at STS; Rami Al-Hunaiti stressed the depth of the partnership between STS and Yarmouk University, which is one of the most pioneering and prepared universities for Digital Transformation that is supported by a comprehensive vision, clear plans, and objectives that are highly studied by the Computer and Information Center – managed by Engineer Ishaq Matalka – the Deanship of the Faculty of Information Technology – represented by Dean Samer Samara – and the University's Presidency along with its distinguished team.
"We are proud of the university's choice of solutions offered by the STS Cloud Computing Platform and the role we play in embodying the university's digital transformation strategies, and we affirm the company's commitment to employing its numerous and diverse experiences and partnerships over the years to move towards implementing successful strategies for its clients from different sectors," he added.