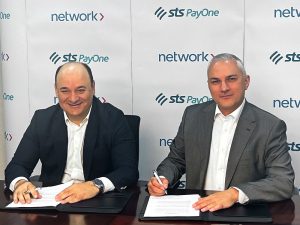 Network International, the leading enabler of digital commerce across the Middle East and Africa, has joined forces with STS PayOne, a leading regional provider of payment acceptance technology, to provide hotels in Jordan with a payment acceptance service that is fully integrated to the hotel's Property Management System (PMS).
Powered by STS PayOne, this first-of-its kind service in Jordan enables hotels to receive payments from its guests before arriving at the property using the "pay-by-link" mechanism. Additionally, it enables the hotel to streamline the payment experience of their guests upon checking-in, during their stay and throughout their check-out process by integrating Point of Sale (POS) terminals to the hotel's PMS and providing the hotel with an ultra-secure card tokenization functionality.
Utilizing this solution, a hotel can digitize the guest payment experience, automate payment reconciliation efforts, minimize chargebacks and prevent losses caused by last-minute cancelations and no-shows. The solution also enhances guest satisfaction levels by enabling express check-out (or self-check-out) without exposing guest's credit card details to the hotel.
Speaking from Network International on the new digitized experience, Mr. Amjad Al Sadeq, Chief Executive Officer – Jordan, said: "We are always striving to provide the best solutions to our merchants. By leveraging STS PayOne's cutting-edge payment acceptance technology for hotels, Network International continues to differentiate its services and strengthen its position as a market leader."
Mr. Janti Abdallah, General Manager of STS PayOne, added: "At STS PayOne, we aim to respond to the rising demand for adaptable payment technologies for the hospitality sector. This collaboration with Network International is another remarkable achievement and will change perspectives on payment acceptance standards for hotels in Jordan."