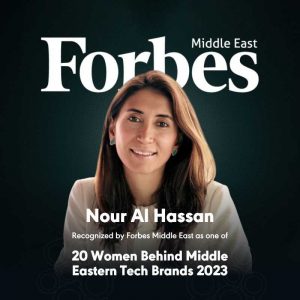 Category: 
Digital Language Solutions
Tarjama, meaning translation in Arabic, is a technology and language services provider. It offers services for 55 languages, including content and media services and has seven offices worldwide with 35,000 freelancers and 154 full-time employees as of 2022. It also acquired Screens in November 2022, one of the largest dubbing and subtitling companies in MENA.
Al Hassan is also the Founder and Chairwoman of Ureed.com, a digital marketplace connecting global employers with over 55,000 certified freelancers. She manages the growth of her companies across eight markets and leads a team of over 300 people.