Under the Patronage of HRH Princess Sumaya bint El Hassan, the President of the Royal Scientific Society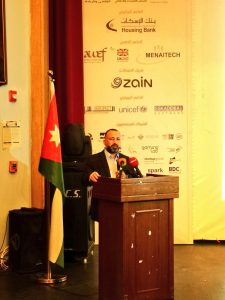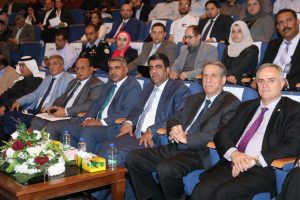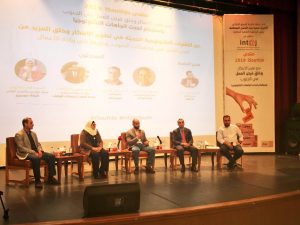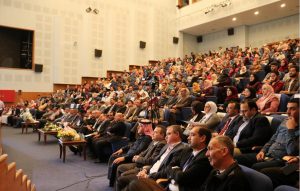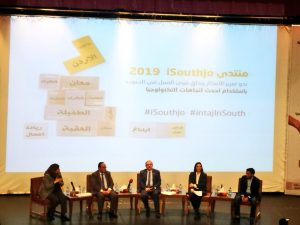 Amman
Under the Patronage of HRH Princess Sumaya bint El Hassan, the President of the Royal Scientific Society, the Information and Communications Technology Association of Jordan (int@j) held iSouthJo, a forum on promoting innovation and job creation in the south, at the Governorate of Ma'an on Wednesday, November 13, 2019 in partnership with the Ministry of Digital Economy And Entrepreneurship, The ministry of Youth and the Jordan Economic & Social Council.
HE the Governor of Ma'an Mohamed Al Fayez represented Her Royal Highness at the forum.
The forum, the first of its kind in the south, was part of int@j's efforts to promote innovation and create IT job and entrepreneurship opportunities across all governorates of the Kingdom. Participants, exceeding 400 in number, discussed various topics related to stimulating and supporting leadership and innovation in southern governorates.
Int@j Chairman Dr. Bashar Hawamdeh said that the forum was a great opportunity to form work plans and make recommendations to promote economic development in southern governorates—part of a collaborative effort among all relevant parties.
Hawamdeh emphasized the importance of creating a common framework for all bodies doing business in southern governorates, yielding the greatest results from all relevant support bodies in the south (public sector, private sector, universities, civil society organizations, and donors) towards promoting economic growth.
Dr. Hawamdeh emphasized int@j's care to invest in the forum's results and integrate these into int@j's initiatives StartupsJo Council, 1000 Entrepreneurs, SHETECHS, the Blue Ocean Council, and Digi Skills—all initiatives directly and indirectly serving the interests of the ICT sector the association represents.
The Housing Bank for Trade and Finance was the forum's Platinum Sponsor, Zain Jordan its communications partner. The Arab Women's Enterprise Fund and Menaitech were Gold Sponsors. Bronze Sponsors were ESKADENIA, Secret Co., and UNICEF, plus 26 community partners, supporters, and workers from southern governorates. The range of participants was wide, including graduates, university students, entrepreneurs, educational staff, and technological leaders from the public and private sectors, and interested parties from the south of the Kingdom.
Participants discussed mechanisms to empower talented and innovative entrepreneurs and SMEs to use advanced technologies to promote and develop these projects, helping foster a climate conducive of entrepreneurial prosperity and job creation in Southern Jordan.
Participants also reviewed ways for opening communication channels between technology specialists such as university students, fresh graduates, innovators, entrepreneurs, and faculty members residing in southern governorates and Amman.