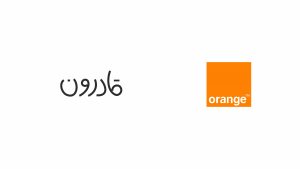 Orange Jordan announced its continued support for the Qaderoon campaign to celebrate the success stories of persons with disabilities under the company's umbrella "Differently abled, definitely enabled" that aims to empower and support persons with disabilities through digital inclusion, raising awareness and promoting inclusion, through media support to shed the light on the success and excellence stories.
Orange Jordan affirmed its commitment to carry awareness programs related to persons with disabilities within the framework of its corporate social responsibility strategy and its role as a responsible digital leader, in partnership with the Green Bananas Company for Production under the supervision of the "I am a Human Society for Rights of People with Disability, to raise awareness and instill the principle of inclusion and equality in a safe environment.
As part of the ongoing partnership between Orange and the Green Bananas Company for Production, a short video was produced for the Qaderoon campaign, featuring persons with disabilities who have distinguished themselves in several fields, such as Maha Al Barghouti, the first Jordanian and Arab to win a gold medal at Sydney Paralympic in 2000 and the Secretary-General of the Committee of Jordan Paralympics, Ashraf Tahboub, software engineer and senior database manager at King Hussein Cancer Center.
The video also focuses on Asia Yaghi, , international activist for Women's rights and disability, and President of I am a Human Society for Rights of People with Disability. Additionally, Yassin Salama, , athletics coach, and wheelchair designer, and Rawan Barakat, community activist, drama coach, founder, and director of the Raneen Foundation,
The campaign aims to activate the Rights of Persons with Disabilities Law No. 20 of 2017 and implement the International Convention on the Rights of Persons with Disabilities, Article No. 8, which obligates the practice of effective policies in the field of awareness to promote a positive image of persons with disabilities.