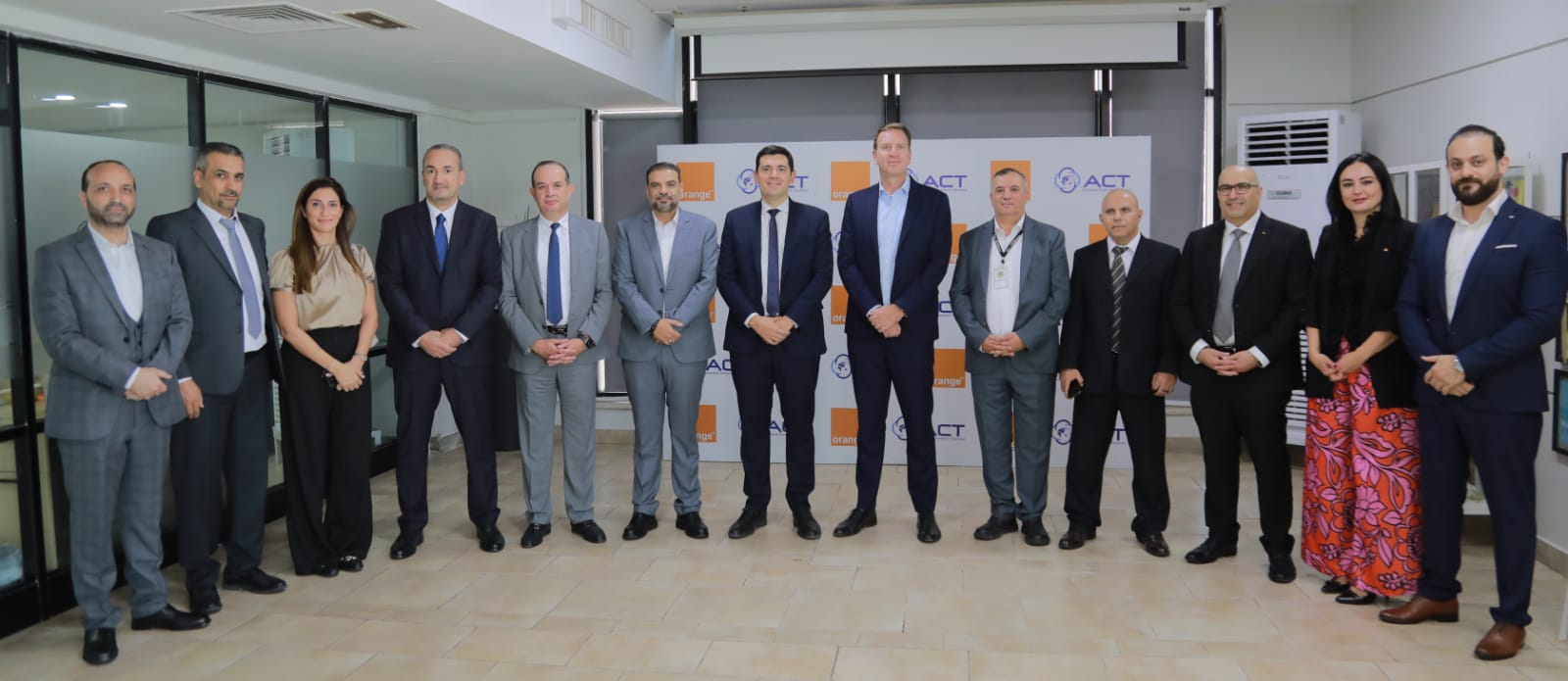 Orange Jordan and Aqaba Container Terminal (ACT) are taking a leading step in Jordan and the region after signing an agreement to establish a private mobile network for ACT using the 5G technology. This step will cater to ACT's needs and business requirements by providing the latest technologies and solutions, utilizing Orange's global expertise.
Through this agreement, Orange Jordan becomes the first communications provider in the Kingdom, as well as within the Orange Group in the Middle East and Africa, to undertake the establishment of a private 5G network for business sector customers. This milestone follows Orange Jordan's successful launch of the 5G technology in July of this year.
The opening of this 5G network in Aqaba will contribute to improving the attractiveness and competitiveness of the port area. 5G will bring an unprecedented quality of service to ACT in the industrial-port zone, alongside the possibility to innovate and develop new tailored use cases. On top of fueling economic growth in the region, this partnership will also serve as a magnet for attracting valuable investments.
Philippe Mansour, CEO of Orange Jordan, declared on this occasion: "I am proud of the monumental step taken by Orange Jordan offering 5G network business solutions to Aqaba Container Terminal. 5G is truly a major technological revolution and a unique opportunity to improve competitiveness, efficiency, and flexibility. As a responsible digital leader, it is at the heart of Orange Jordan to invest in the newest available technologies, innovate, enrich people's lives, and empower other sectors to help drive economic and social development in Jordan".
For his part, Harald Nijhof, CEO of ACT, stated: "Orange Jordan's partnership in establishing a private 5G network for Aqaba Container Terminal marks a pivotal moment in our journey towards technological excellence. This forward-thinking initiative not only enhances our operational efficiency but also strengthens Aqaba's digital infrastructure. We are committed to this strategic partnership, which not only supports our current goals but also paves the way for our future strategies and visions. We appreciate Orange Jordan's dedication to innovation and tailored solutions, and we look forward to a future of continued success and growth together".