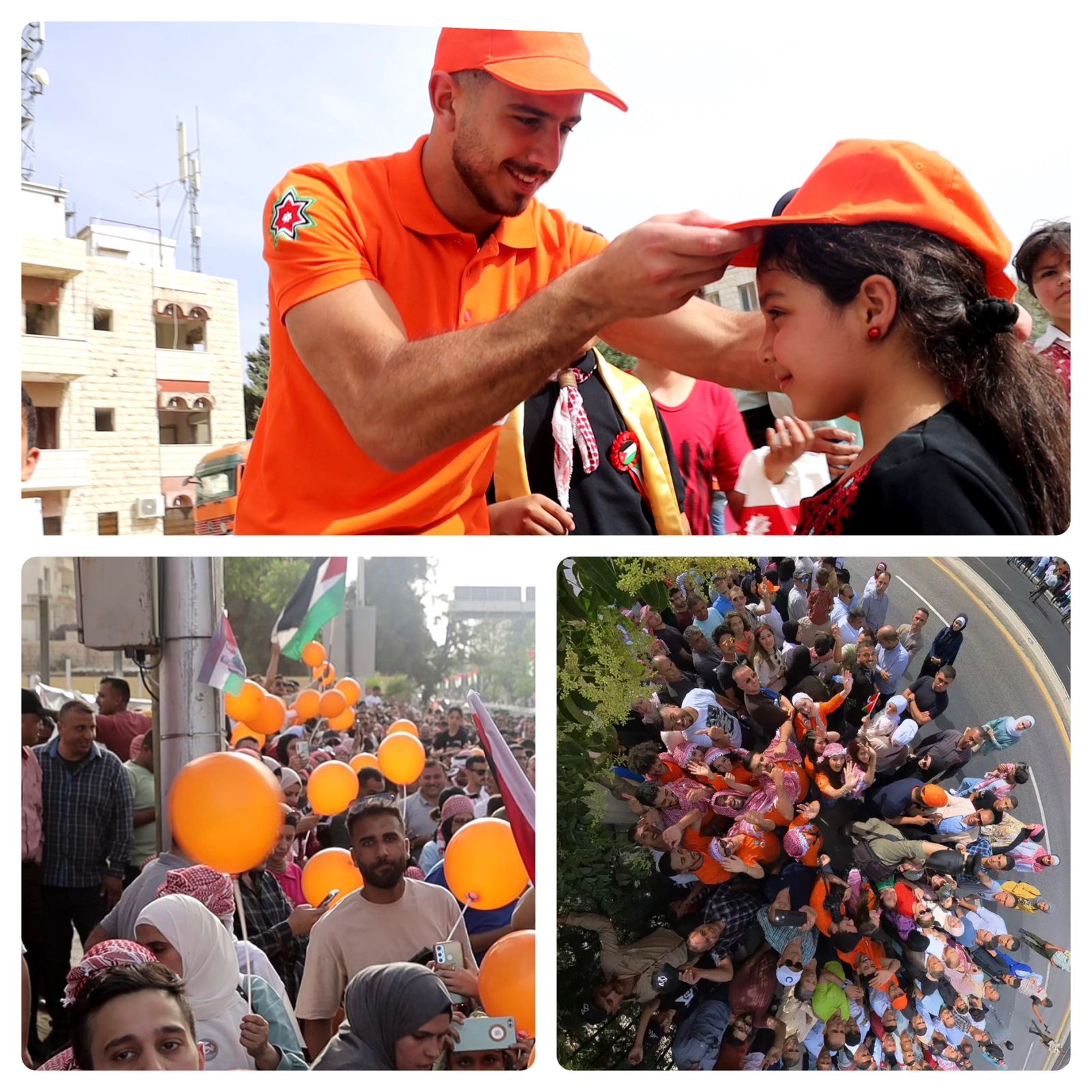 Orange Jordan joined the Kingdom in celebrating the Crown Prince Al Hussein bin Abdullah II and Princess Rajwa Al-Hussein's wedding, inside the company, through its shops, and across the Kingdom within the #CelebratingAlHussein national celebrations.
For the special occasion, the company announced scholarships to the outstanding and less advantaged students at Al Hussein Technical University, valued at JD 100,000, in line with the Crown Prince Al Hussein's commitment to supporting youth's education and career development towards the progress of Jordan.
The celebrations featured several initiatives in Orange Jordan's shops across all governorates, spreading joy among employees and visitors. The shops also showcased the #CelebratingAlHussein slogan and congratulatory messages.
The company ensured participation through various channels, including digital screens, social media, and sharing the songs and the ringtone specially prepared for the occasion. Orange Jordan also changed the name of its network to "Al Hussein" for the occasion.
With heartfelt messages, Orange Jordan's employees congratulated Prince Al Hussein through a video prepared by the company for the occasion.
On participating in the royal wedding celebrations, Orange Jordan said: "We congratulate Prince Al Hussein and Princess Rajwa, and wish them everlasting happiness. We also extend our congratulations to the Hashemite family and Jordan on this happy day. Our Orange Jordan family remains a part of the Kingdom, its celebrations and all that matters to its people. We are delighted to celebrate this joyous national occasion with everyone".