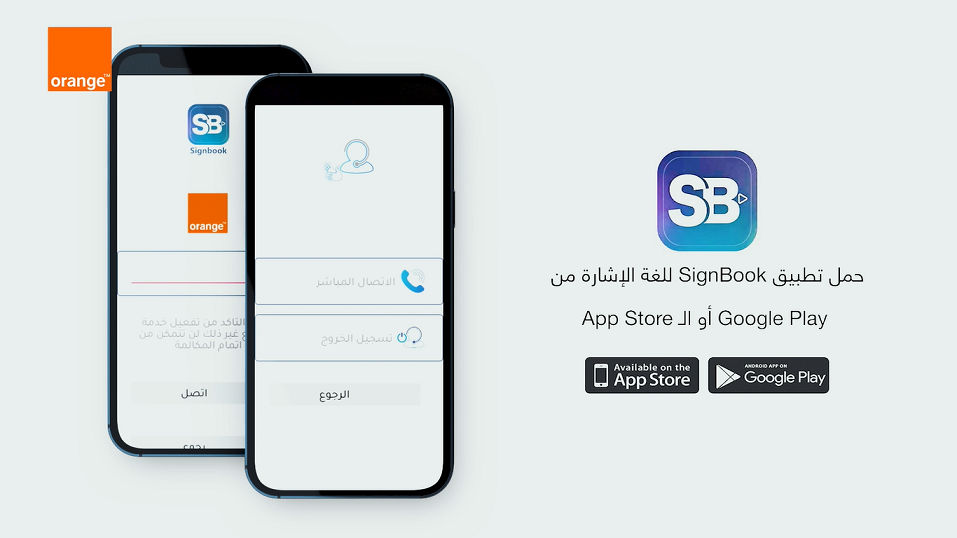 Orange Jordan announced that it now offers sign language in all its shops across the Kingdom to enable persons with hearing impairments to communicate in real-time and expand the beneficiaries of the SignBook application for smartphones after its success in 11 Orange shops.
The application is available on iOS and Android. Customers with hearing impairment can download the application to contact a sign language interpreter to receive services and technical support and efficiently communicate with employees when visiting any of Orange's 62 shops.
The application operates based on geolocation, as the customer has to be near the shop to use it, otherwise the application will not be effective.
Introducing sign language in all the Orange Jordan's shops falls under the company's umbrella "Differently abled, definitely enabled" aimed at enhancing accessibility of persons with disabilities to digital services and solutions in order to enable, empower and support them.
The umbrella is part of Orange Jordan's corporate social responsibility that focuses on digital inclusion as one of its main pillars, stemming from the company's role as a responsible digital leader.
The company asserted its continuous partnership with SignBook, the developer of the app and one of the startups that joined the sixth season of the growth acceleration program, BIG by Orange in 2019.
Orange Jordan said that it remains committed to supporting youth that come up with innovative projects that cater to different needs and aspirations and extending the contribution of startups in socioeconomic development.
The two parties continue to enhance the inclusion of persons with hearing impairments by providing sign language interpretation and audio explanation, including an agreement with the Jordanian Ministry of Health to offer SignBook in several health centers.