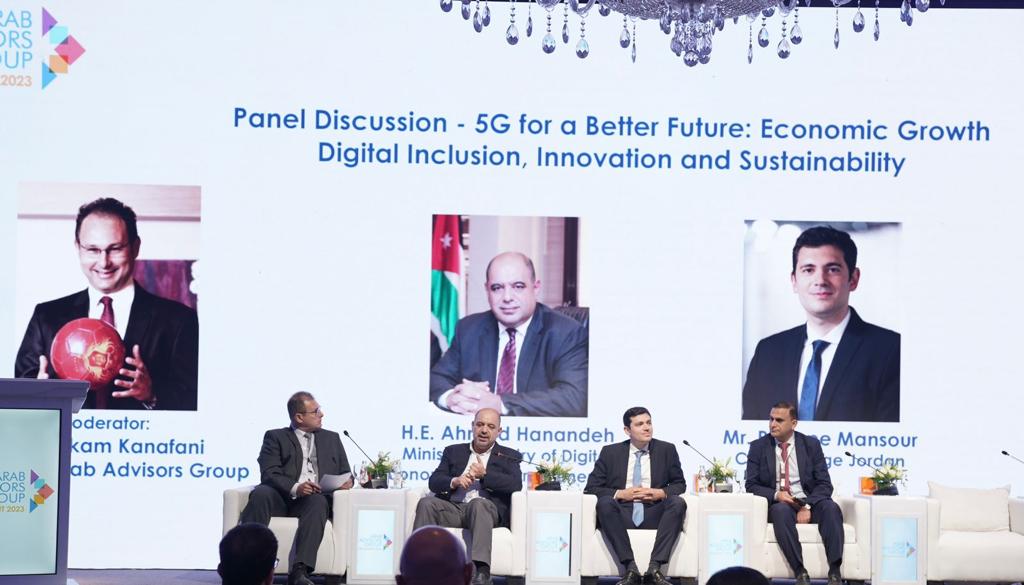 Orange Jordan recently participated in the 5G summit organized by the Arab Advisors Group on June 6 under the patronage of Her Royal Highness Princess Sumaya bint El Hassan.
The company sponsored the summit as the local telecom partner, in conjunction with the launch of 5G services in the Kingdom.
During the summit, Orange Jordan's experts provided insights and answered questions on the new technology, highlighting the company's commitment to innovation.
Orange Jordan's CEO, Philippe Mansour, took the stage at the summit and stressed the importance of 5G technology in paving the future with higher speeds, low latency, and enhanced connectivity. He also highlighted 5G use cases in various sectors, which will enable leaps for both businesses and individuals.
"Our 5G strategy focuses on promoting innovation in Jordan through making 5Gservices easily accessible and widely available, alongside our advanced digital solutions. 5G is the future, and it will drive sustainable development and economic growth. This technology has massive potential in remote education, healthcare, smart cities, and environmental monitoring", Mansour added.
5G department E2E Program Director at Orange Jordan, Firas Bsat, participated in the summit with a presentation titled "The Business Case of 5G technology", highlighting the immense potential 5G technology has in various areas such as smart cities, entertainment, healthcare, industry 4.0, education and transportation.
Bsat also spoke about the 5G role in driving economic growth, creating jobs and investment opportunities, and enhancing the overall quality of life, noting that investing in innovation infrastructure will help governments create a more sustainable, competitive economy.
In line with Orange Jordan's plans to launch 5G, Bsat announced the registration for the first "5G Hackathon" in Jordan at the Innovation Hub by Orange. The Hub welcomes participants from different backgrounds to develop innovative solutions enabled by 5G technology.
Bsat also noted that "the most innovative thing about 5G is what we will do with it".
In a session titled "5G Challenges and Opportunities", Network Engineering Director at Orange Jordan, Aiman Sarhan, spoke about key technical, organizational, and economic challenges facing the deployment of 5G networks.
Sarhan said that 5G will be a major tool for the digital transformation of businesses, particularly small to medium sized businesses (SMEs), as well as improving corporate operations and enhancing customer experiences.