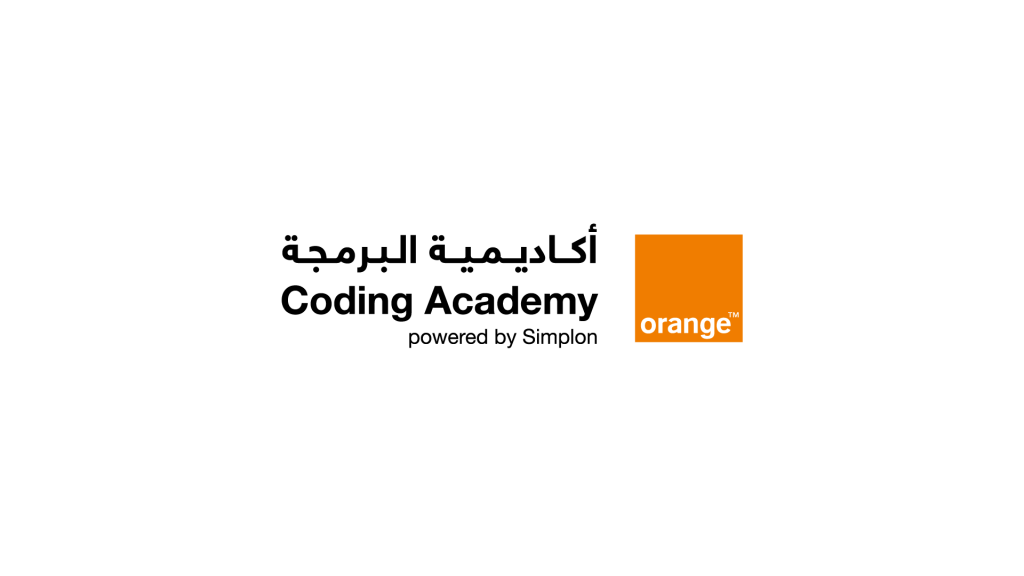 Following the success of Orange Coding Academy's first cohort, Orange Jordan renewed its agreement with its French partner Simplon.co, a network of digital skills training centers that offer free, intensive training courses in digital professions that are currently in high demand for jobseekers who are underrepresented in the digital sphere. Simplon.co's mission is to increase the employability of its trainees to match the needs of the rapidly changing local markets. The agreement between Orange Coding Academy and Simplon.co was renewed in concurrence with the launch of the second cohort.
Orange Coding Academy, in partnership with Simplon.co, provides a 6-month comprehensive training program in web and mobile development, Python, JavaScript, and interpersonal skills, in addition to a one-month internship in one of Jordan's ICT companies. Upon completing the training, graduates obtain certificates accredited by Simplon.co, Princess Sumaya University for Technology, and the Ministry of Higher Education and Scientific Research.
Through the academy that was launched in 2019, Orange Jordan seeks to enhance and develop the skills of the Kingdom's ambitious youth who are talented in coding, which has become vital for the development of other sectors.
The Academy embodies Orange Jordan's the training for employment concept, by increasing student opportunities in the job market and providing companies with qualified and trained programmers and tech specialists. The first cohort saw great success, as 70% of students received job offers before even completing their internship.
Commenting on the partnership renewal, Simplon.co said that it is very pleased with the success of the first cohort in partnership with Orange Jordan. In addition, it is thrilled to pursue this partnership with Orange Jordan in order to allow for the greatest number of young jobseekers within the Kingdom to pursue careers in digital professions. Together with Orange Jordan, Simplon holds strong to its conviction that digital transformation is a powerful vehicle for social innovation and that it can enable those who struggle to access training or the job market to become the talents of tomorrow, by finding a job or becoming an entrepreneur.
Orange Jordan said that it values the partnership with a renowned international training institution, as it helps to achieve the company's goal of enabling talented youth, keeping them up to date with global trends, and providing the market with much needed digital talents.
The company added that the future is digital, and that Orange Jordan will continue to contribute to youth-based social programs throughout the Kingdom. Orange Jordan's engagement stems from its corporate social responsibility policies and its role as the Kingdom's digital partner.