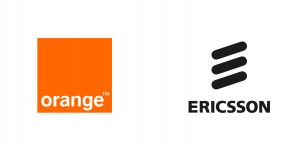 Ericsson will provide its cloud-native dual-mode 5G Core and 5G Charging solutions to enhance Orange Jordan core network infrastructure.
Orange Jordan will benefit from new use cases such as network slicing and faster-time-to-market of new services.
Orange Jordan has selected Ericsson (NASDAQ: ERIC) to enhance its core network infrastructure by implementing Ericsson's cloud-native dual-mode 5G Core and 5G Charging solutions. The upgrade of Orange Jordan's network infrastructure will enhance end-user experiences and enable a transition to a 5G Standalone (SA) network and associated innovative use cases, such as network slicing.
Built on cloud-native, microservices-based technology, Ericsson's dual-mode 5G Core will enable Orange Jordan to optimize its total cost of ownership (TCO) efficacy and have a controlled and smooth migration to 5G and 5G SA. It will also enable Orange Jordan to quickly introduce new functionalities, perform maintenance updates, and address new segments with flexibility and agility.
Providing a modular, scalable, open, single convergent Online Charging System (OCS) using industry standards and protocol, Ericsson Charging will provide Orange Jordan with an efficient, centralized service creation environment for 5G subscribers that brings new services to market fast and enhances end-user experiences. Ericsson already provides Orange Jordan with charging for 3G and 4G subscribers.
Eng. Waleed Al Doulat, Chief Wholesale, Information Technology and Networks Officer at Orange Jordan, says: "Working with Ericsson is pivotal in Orange Jordan's continuous efforts in evolving the Core Network infrastructure to meet the growing connectivity demands in the Hashemite Kingdom of Jordan. Ericsson's dual-mode 5G Core and 5G charging solutions will enable us to deliver flexible, efficient, and scalable services to our customers, in line with the ambition to accelerate a more connected and digital society in Jordan."
Kevin Murphy, Vice President, Head of Customer Unit Levant Countries at Ericsson Middle East and Africa says: "Working with Orange Jordan to enhance the network with Ericsson's dual-mode 5G Core and 5G Charging solutions will contribute to building a more diversified and digital economy in the Hashemite Kingdom of Jordan. By enabling innovative, best-in-class services for consumers and providing scalable and agile features, Orange Jordan and Ericsson are working together to strengthen the national telecommunications and information technology network of the Kingdom in line with Jordan Vision 2025."