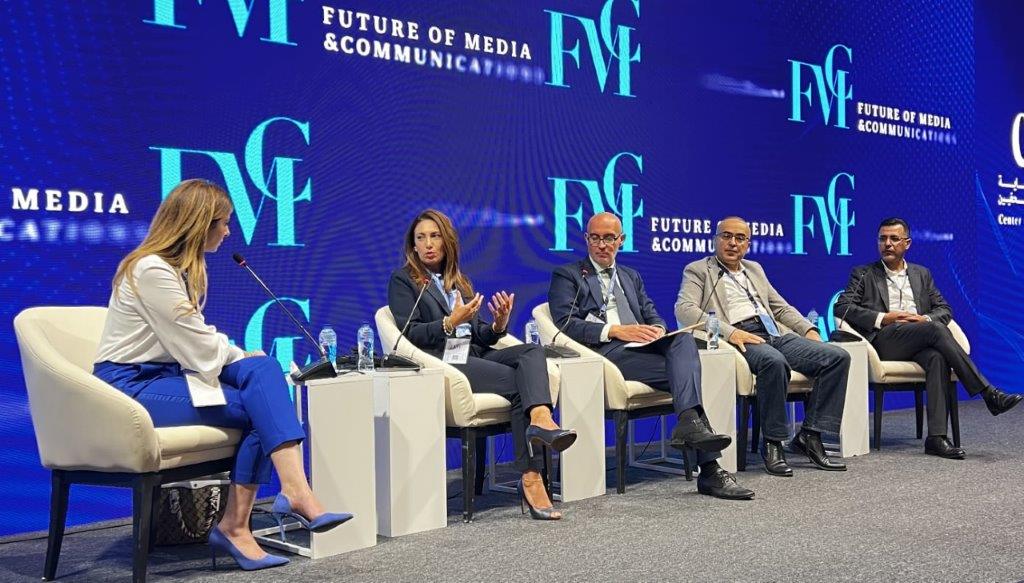 Orange Jordan sponsored the three-day "Future of Media and Communication" forum, organized by the Center for the Protection and Freedom of Journalists at the Royal Hotel to provide a platform for Arab and international speakers, media professionals, experts, and activists from civil society institutions to discuss the future of media and communication.
Alongside the sponsorship, Orange Jordan participated in the discussion sessions and the company's employees attended the forum.
The forum featured 22 specialized sessions that explored the challenges facing the media in the age of rapid technological advancement, with a focus on the integration of technology, social media, and artificial intelligence into media to promote development and ensure transparency and professionalism.
As a leader in the digital sector, Orange Jordan participation in the forum included  a speech given by Husam Hourani, the company's Director of Education, in a session on artificial intelligence and media. He focused on the opportunities and challenges that artificial intelligence presents, and the need for media professionals and institutions to develop the knowledge and skills to use it effectively.
Orange Jordan was also keen on the participation of its employees in the forum, as it provides a valuable opportunity to learn from expert speakers and gain a deeper understanding of the role of digital solutions in developing media work and its relationship to social media.
Commenting on the forum, Orange Jordan affirmed: "As a responsible digital leader, we are committed to supporting initiatives and events that promote constructive dialogue and pave the way for a digital future in which we can all advance by using modern technologies in a responsible and purposeful manner. We believe that the media sector is an integral part of these efforts, and we are working to support and enable media professionals to anticipate and adopt technology to serve the message of media and sustainable development".
Orange Jordan also noted that while there has been much discussion about the risks of artificial intelligence, it is important to highlight the power of technology in innovation and progress, and the opportunities it offers. The company added that it is working to raise awareness of the responsible use of AI throughout Jordan.