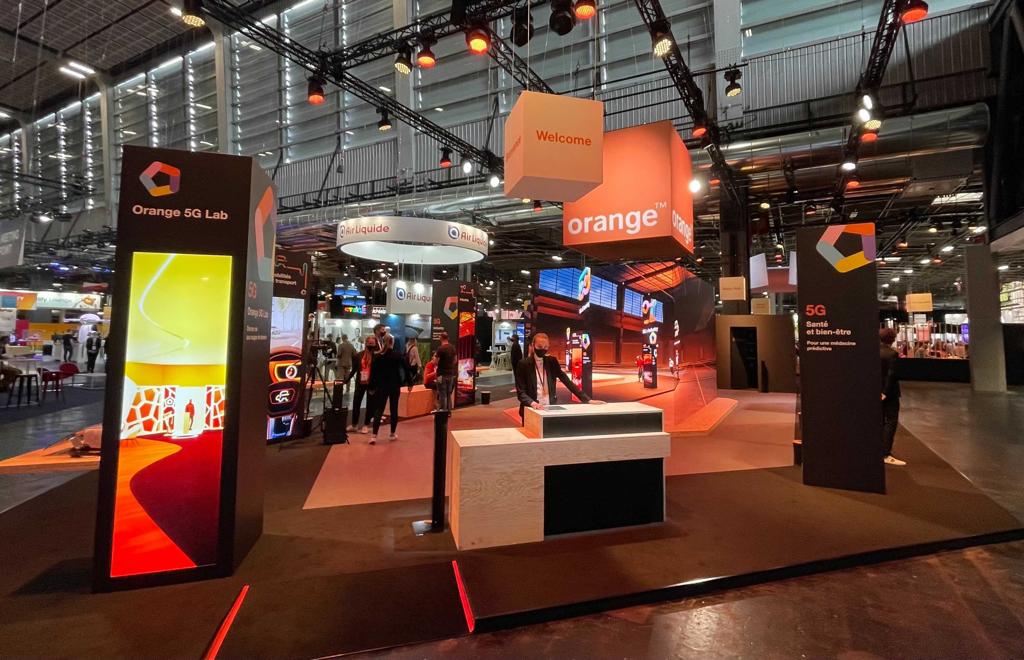 Orange Jordan supported startups joining the 8th season of its Business Innovation Growth (BIG) program to participate in Viva Technology, the global conference specialized in entrepreneurship and technology. This year, Vivatech conference adopted a hybrid model that integrates online and in-person presence for an augmented event experience where the event was held from 16-19 June.
The VivaTech Conference is one of the important annual global technology events launched by the (Publicis and Les Echos) groups in 2016, bringing together startups, innovation leaders, and investors to showcase the latest digital innovations and witness the experiences of digital influencers.
As part of BIG by Orange season 8 startups' participation, six startups took part of Vivatech this year including; ION, the largest electric vehicle charging network in the Kingdom, Tanda, the leading saving club platform and financial services startup, both startups presented their projects in two virtual booths within the activities of the VivaTech Conference, while Accessible Jordan, BOB, PartMan, and ShipCash all participated in the various conference sessions.
Orange Jordan provides startups with an opportunity to present their innovative solutions to a large number of leaders, CEOs, capital owners, investors, and decision-makers present at the conference, to seek potential investors, networking opportunities, sharing experiences, and learning from the most prominent figures in the fields of leadership and innovation globally.
The company expressed its keenness to link startups especially within its BIG program, with local and international events, and support them to benefit from the global Orange Fab network to reach international markets, especially Europe, which falls within the technical, and media support, networking and investment opportunities it provides to companies joining the program, which continues its eighth season activities after the success of many startups in the previous seasons.
Orange Jordan added that this support comes within the framework of its interest in the entrepreneurial ecosystem, which represents one of the priorities of its corporate social responsibility strategy, being a responsible digital leader and the Kingdom's digital partner, as it constantly works with its partners to empower the leadership system, whether through support or conducting studies, to enhance the contribution of startups to the national economy and community development.