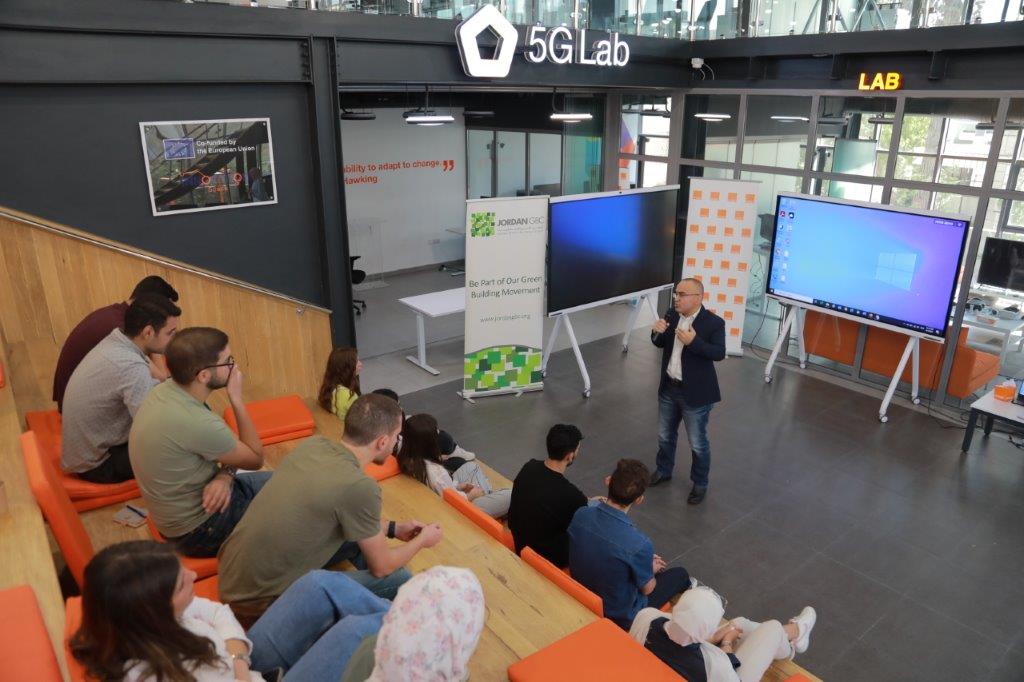 Orange Jordan provided telecommunications sponsorship for the second edition of the "Climate Change" competition launched by the Jordan Green Building Council in cooperation with the French Embassy and the French Institute of Jordan. The competition aims to train students at the Council's member universities in their third or fourth year to develop environmental projects with an impact.
The sponsorship is part of Orange Jordan's environmental efforts and commitment to its role as a platinum member of the Jordan Green Building Council.
This year's Climate Change competition focuses on three key challenges: energy, urban planning, and water management using nature-based solutions.
The competition provides training to help participants grow their knowledge and ensure that their projects align with Jordan's Green Growth National Action Plan 2021-2025, the global sustainable development goals, and the French Embassy's vision for sustainability.
Participants will submit their projects to a jury of experts for evaluation. The first-place winner will receive a free scholarship to France and the second and third place winners will receive valuable prizes from Orange Jordan.
Reaffirming its commitment to supporting environmental initiatives, Orange Jordan emphasized the importance of the Climate Change competition in inspiring and empowering young talents to develop viable innovations that can help tackle pressing environmental challenges, such as climate change and its repercussions.
"We prioritize sustainability and preservation of the environment in our business and society. Our sponsorship of the competition is in line with our efforts to reduce the impacts of climate change, including our commitment to reducing carbon emissions to zero by 2040. To achieve this ambition, we have adopted clean energy, the circular economy, and responsible methods of waste management and recycling", added Orange Jordan.