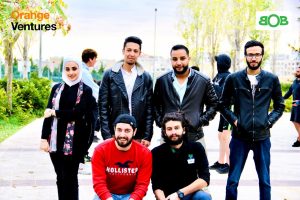 Orange Jordan announced that Orange Ventures Africa and Middle East invested  € 50,000 in Back Office for Business Jordanian entrepreneurial project, coinciding with the conclusion of the MEA Seeds challenge, which was launched in June by the Global Fund. The project was selected based on specific criteria, the most important of which is; the high growth potential and the strategic value provided to the local community, as the project provides a comprehensive solution for online sale and demand for companies and merchants, through dedicated, affordable, and ready to run in hours applications for any business that wants to be online.
Orange Jordan said that this challenge launched by the Global Fund embodies its support for youth leadership and digital innovation through sustainable programs and competitions, and as an international company with local spirit, pointing that this interest also falls within its CSR strategy and its role as the digital partner of the Kingdom, in addition to the vision of the Group for the leadership sector.
The Global Orange Fund provides support and investment for entrepreneurs who harness modern technologies in a variety of fields, such as communication, agriculture, commerce, education, health technologies, and e-government to create positive impact across the countries where the Group operates, to provide financial investment that reaches € 150,000, in addition to the incubation that includes logistical, marketing, technical and advisory support provided by Orange Jordan for a year.
Through this global challenge, the project will provide the use of software as services, and its annual, semi-annual, and quarterly plans will provide mobile and web applications for companies on three business levels covering all areas of retail trade from restaurants, cafes, clothing, grocery stores, mobile stores, pharmacies and e-commerce stores.
BOB applications are designed to compete with the latest in user experience technology, UI UX, and dynamic features suitable for any business, including fast design and processing, order tracking, tracking and notes, online payment, bilingualism, content management system, tax management Coupons, plus unprecedented unique features like order sharing and one account for all end users.
More than 500 start-ups submitted to the challenge from 7 countries, namely Cameroon, Ivory Coast, Egypt, Jordan, Morocco, Senegal, and Tunisia, which were evaluated and reviewed by the investment teams and the specialized committees in the fund to select the winners.
The total investments provided by the Orange Ventures Fund amounted to € 600,000 to contribute to supplying the local environment with projects, growth potential, and supporting youth entrepreneurs in the region.