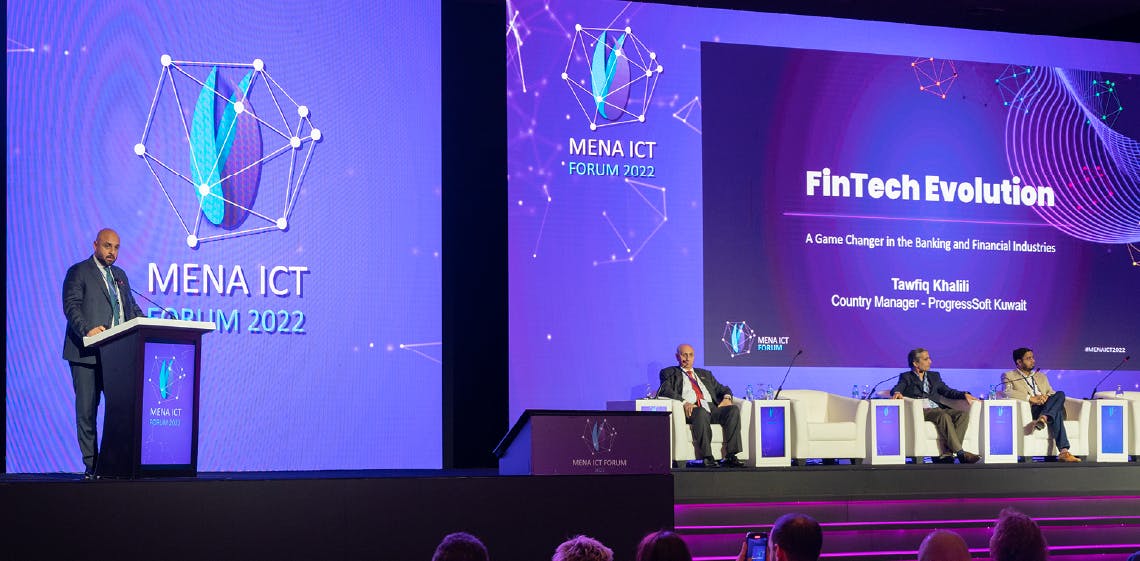 ProgressSoft concludes participation at the 20th annual MENA ICT Forum, which was held under the patronage of His Majesty King Abdullah II ibn Al Hussein, in Dead Sea, Jordan from 16 – 17 November 2022.
The successful annual forum for the ICT sector gathered industry leaders from the region and the globe for an insightful two-day forum on topics ranging from digital economies to the role of fintech in creating transparency and bridging the gap between societies.
As Platinum Sponsor, ProgressSoft exhibited its latest advancements and milestones in its payment portfolio where attendees took a closer look at its SWIFT Compatible and CBPR+ Ready Payments Hub Platform, award-winning Central Bank Digital Currency, Digital Banking Platform, and more.
The forum was quite an eventful one for ProgressSoft, where its Kuwait Country Manager took the stage to present key insights on fintech evolution, the power of competition versus collaboration between fintechs and banks, and crucial factors for banks to be ready in the face of a new financial era.
ProgressSoft also had many fruitful conversations with forum attendees, as well as media interactions intrigued by the impact that ProgressSoft has been marking on the global financial industry, specifically with the migration to ISO 20022 by banks and transition to national digital currencies by central banks in the past year.
ProgressSoft is honored to have been a part of the MENA ICT Forum 2022 and looks forward to maintaining its productive discussions with industry leaders.