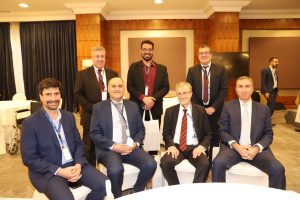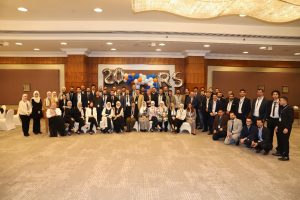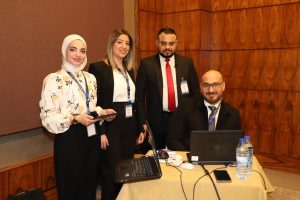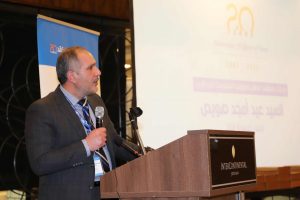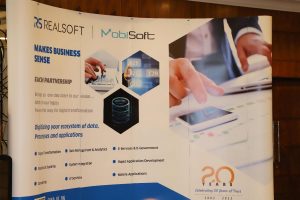 In 2002 RealSoft was founded upon the purest of motives, fueled by the desire to be part of an evolving world that was rapidly expanding around technology. This week, RealSoft Celebrated it's 20-year anniversary, a long yet prosperous journey that started in the world of IT solutions, digital transformation, and data management.
On this occasion, Realsoft and Mobisoft organized a special event on Monday, the 27th of March 2022 at the Intercontinental Amman hotel. We were honored with the attendance of many of our special clients and partners. In addition to our board members and employees from Jordan and 6 other countries.
Many speeches have been presented at the event;
Welcoming message from Realsoft General Manager, Eng. Ammar Al-Sajdi,
IT sector challenges and outlook from Eid Amjad Swais – the Chairman of the Board of Directors of the ICT Association of Jordan – Int@j,
Alumni's speech from Mr. Ziad Yousef – The IT director of Dar Al Dawa,
RealSoft's achievements and Outlook from Mr. Ahmad Mansour – Business development director
Afterward, a video was presented that narratives the company's journey with the main achievements and milestones
At the end of the event the General Manager, Eng. Ammar Al-Sajdi honored the honorable guests and the company champions and the leading generation.