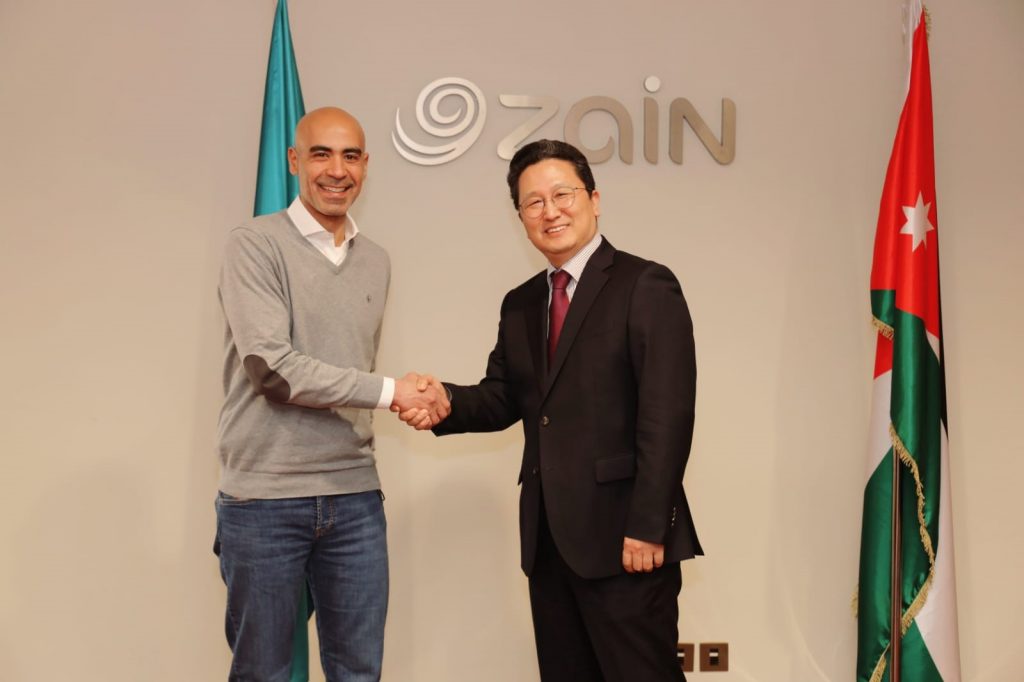 Samsung Electronics Levant announced the signing of a strategic cooperation agreement with Zain Jordan, to raise their level of cooperation, enhance retail sales and enrich the range of products provided by both parties to their customers.
Under this cooperation, Zain Jordan will offer the latest Samsung innovations and products at its various showrooms throughout the Kingdom and its online store (eshop.jo.zain.com). This includes smartphones, tablets, wearable devices, and accessories, which Samsung Electronics Levant provides to the Kingdom.
Samsung Levant will also provide TVs and screens for Zain Jordan to use within its projects, for tenders or various campaigns. This ranges from wall-mounted displays, ultra-wide screens, FLiP interactive screens, touch and educational screens, in addition to LCD screens, game screens, and various electronic devices.
Commenting on the occasion, the Vice President of Samsung Electronics Levant, Hyun Dong Lee, said: "We are pleased with our cooperation with Zain Jordan, which is the preferred mobile services operator for millions of Jordanians, and always keen to provide the best digital experiences to its customers. It comes in line with our vision to enter a new era of cooperation and develop unparalleled experiences that reflect the evolving lifestyles of users and enable them through Samsung innovations to gain access to technological progress and enhance their lives."
Zain Jordan is keen to establish strategic partnerships with the most important and prominent brands. Providing Samsung's latest devices and accessories, as soon as they are launched, is part of its continuous efforts to meet the desires and needs of its customers. This cooperation ensures that they will receive cutting-edge digital innovations, by providing a variety of devices via the company's showrooms and through Zain eShop.
It is noteworthy that this is not the first cooperation between the two parties; a partnership has extended for years through several jointly launched campaigns for Zain Jordan customers and employees.